A Dog Mom Lifestyle Blog for City Dog Living
I'm Cara, a Montreal dog mom who loves to spoil her Cavalier King Charles Spaniel. From stylish dog accessories to dog-friendly places, we explore it all, city style, right here on this dog mom lifestyle blog!
A lot of what I learned about taking care of Henry came from advice I received from the online dog mom community. I hope to be able to help other dog moms by sharing my experiences, stories and product recommendations with you.
Ever wonder what city dog living is like?
Join me as I share it all. Here, you can expect to find stylish dog clothes, dog-friendly places, puppyhood advice, daily dog struggles, apartment living, traveling with your dog and everything else I love about dog mom life in the city!
Life with a Cavalier King Charles Spaniel
Everything Cavalier King Charles!
Cavaliers are so special. If you're thinking of bringing one home, here's the place to learn from my experiences as a first-time cav-mom.
Here you'll find tips on Cavalier care, keeping a house clean with a dog who sheds, training tips, our favorite brands and all the adventures we get into with Henry!
Fall 2021's must-have dog accessories are Cavology's latest drop, inspired by a cup of your favorite herbal teas! Shop high-quality, stylish harnesses, leashes and more in this blog post.
Puppyhood: Welcome Your New Puppy
Have you ever felt like your puppy is driving you crazy?! Or maybe you might be preparing for a brand new puppy. 
Learn everything you need to know before getting a new dog in this section of the blog. Be prepared for what to expect after neutering your dog, check if you're actually ready for a puppy, find the list of puppy essentials and much more in the posts below.
We're having a Dog Mom Talk with positive reinforcement trainer Ali Smith. She is the founder of Rebarkable and shares all about her new dog training business and her best tips for puppy training in this blog post!
This week's Dog Mom Talk features boss-blogger Britt, as she shares the story behind her pet resource blog, Shed Happens, as well as tips for taking care of dogs with allergies.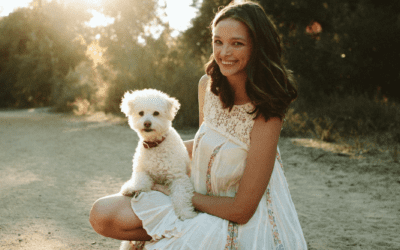 This week's Dog Mom Talk, features the impressive celebrity dog trainer Nicole Ellis as she shares some training tips and advice for traveling with your dog!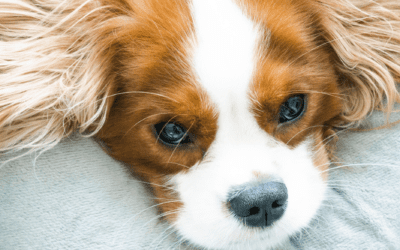 Neutering your male dog is such a standard procedure, but no one really talks about how stressful it can actually be. Find tips for an easy recovery and helpful products to keep your dog comfortable in this blog post.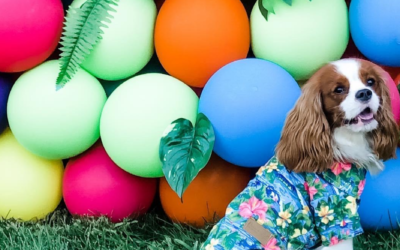 Throw the ultimate birthday party for your dog with some of these decor ideas, DIY dog treats and party planning tips!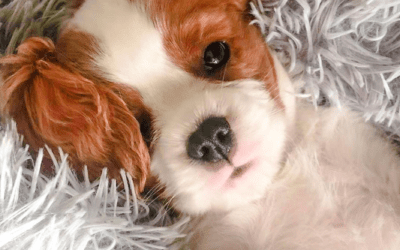 Preparing for your puppy is THE most exciting time. It might be a little overwhelming too, if you're thinking about all the last little details. Make sure you have all the dog stuff you need before welcoming your fur baby with this Puppy Prep Checklist!
Dog-Momager: Tips for Dog Mom Content Creators
Social media tips to step up your dog momager game! Whether you're a pet business owner or dog mom content creator, I'm here to help. 
Topics you can expect to find in this category include: organic growth on Instagram, Pinterest, TikTok, content strategy, social media marketing and more! 
Check out the posts below to get started.
Did you just launch your dog's social media account? This blog post shows you where to find the Instagram insights dog momagers need to know, so you can create a content strategy for growth!
Where do those Instagram stories go after 24h? Are they lost forever? Learn how to find old Instagram stories on your dog's account in this post.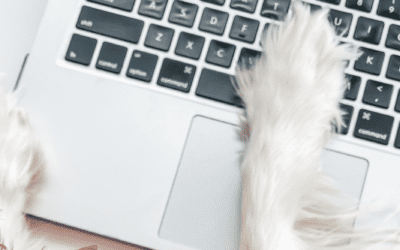 Dog momagers, spend more time with your dog and less time on your phone with these 5 time-saving social media tools for dog momagers!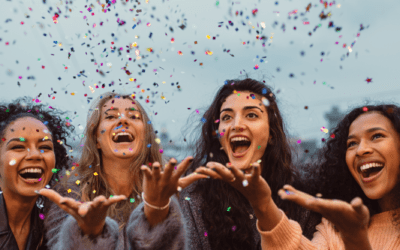 These inspiring dog moms are ones to follow on Instagram for some great advice, a laugh or feel-good content!
Pet Bloggers Journey 2021 is an opportunity to look back on the last year and share upcoming goals by answering these 10 questions!
This Dog Mom Talk features blogger and world-traveler Candy and her dogs Boogie and Marcelo sharing tips to be your best dog mom self this year!