5 Time-Saving Social Media Tools Dog Momagers Need
Dog momagers, spend more time with your dog and less time on your phone with these 5 time-saving…
As a Dog Momager, I want to be spending more time with my dog, and less time in front of my phone. These 5 social media tools help me do that.
I don't know about you, but as a dog momager, Sundays are my social media content planning days! But, in order for planning to be effective, I need the right social media tools.
What do I mean by content planning? As much as possible, I try to plan what I post to Henry The Smol's Instagram, Facebook and Pinterest accounts as ahead of time as I can. With that, I also need to figure out what I'm posting on the blog and what I'm sending out to my email subscribers.
Not on the email list? Get more helpful dog mom tips, like this post, sent straight to your inbox by subscribing below:
Side-note, I know there's a bunch of social media workflow tools out there, but personally, I love a good old fashion agenda, a white board, some bright-colored markers and a notebook! There's something about writing things down by hand that makes it "real". Anyone else? 
Here are a few of my faves, that I literally use every day!

Disclaimer: All opinions expressed in this blog post are my own. Please keep in mind that some of the links included in this blog post are affiliate links and if you go through them to buy something, I will earn a commission, at no additional cost to you. As an Amazon Affiliate I earn from qualifying purchases. The decision to purchase something is completely and totally up to you. If you do decide to purchase something from one of these links, I thank you for supporting Henry The Smol's blog!
My favorite time-saving social media tools
Ok dog momagers, if you've come to this blog post, it's because, like me, you also manage your dog's social media accounts. What are some of the tools you use to create and plan your content? I'm always looking to step my game up, so please do share them with me in the comment section below!
If you want to learn how to grow your dog's IG account, check out this blog post.
Time-Saving Social Media Tools for Dog Momagers:
Creating Eye-Catching Content With Canva
The ultimate social media time-saver tool has got to be Canva!
Before I was a dog momager, I used to run a dance studio and would use Canva to create posters, Instagram and Facebook posts, flyers and literally everything. I'm no graphic designer so Canva is SUPER helpful for people with absolutely no design background.
I've been using Canva for years and its benefits are ENDLESS: Instagram highlight covers, fun graphics for stories and pins, product collages, PDF guides or ebooks, and more—I've made it all with Canva! ⁠
Canva has a free version, but with the paid version (16.99$CAD/month) you have access to stock photos and videos for any niche. There are just a lot more options; it's worth every penny.
Try the Canva free trial and see if you like it. Trust me, you'll like it.
For more Social Media tips for Dog Momagers, check out this IGTV!
Enjoyed this blog post? You might also dig these: 
Did you just launch your dog's social media account? This blog post shows you where to find the Instagram insights dog momagers need to know, so you can create a content strategy for growth!
Where do those Instagram stories go after 24h? Are they lost forever? Learn how to find old Instagram stories on your dog's account in this post.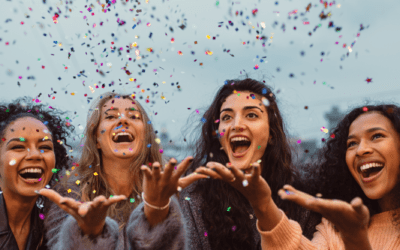 These inspiring dog moms are ones to follow on Instagram for some great advice, a laugh or feel-good content!