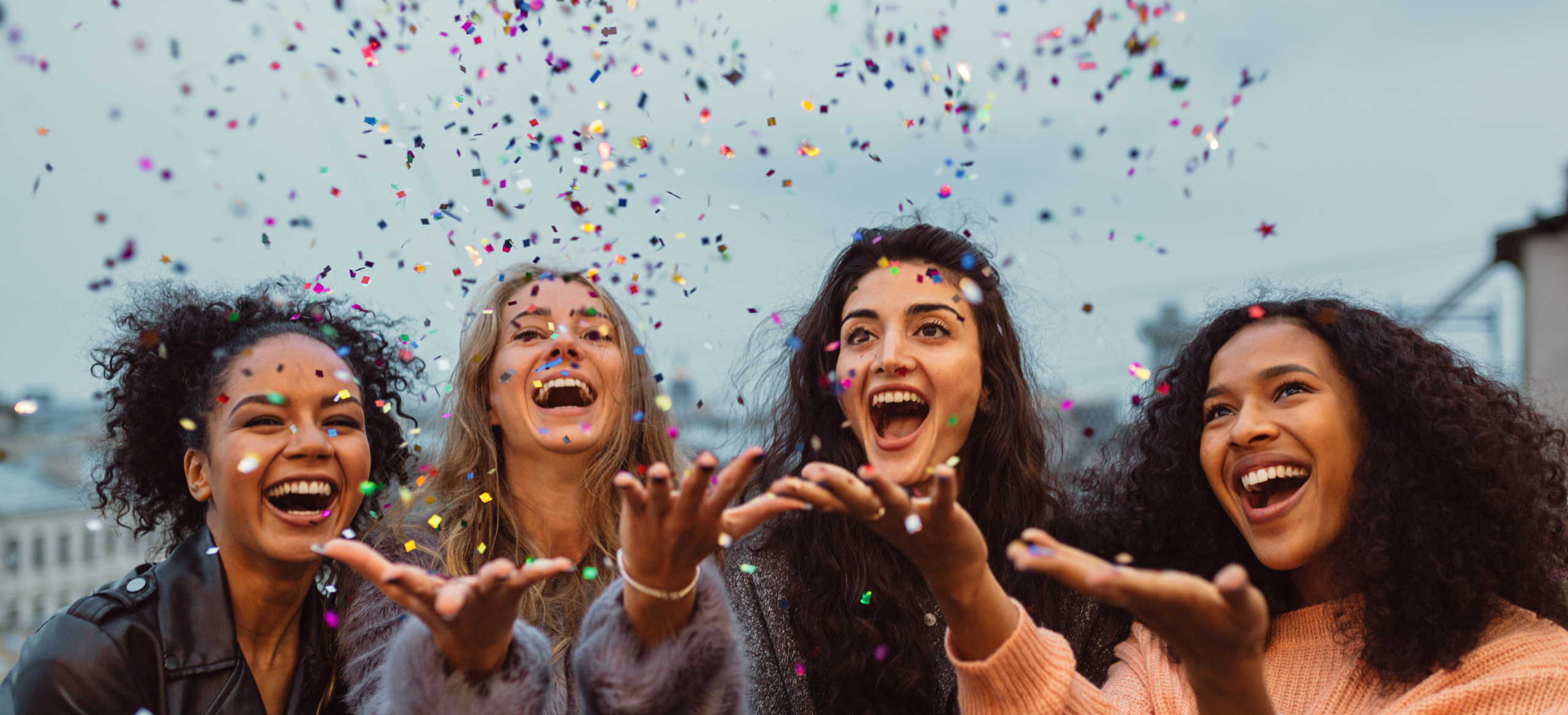 Inspiring Dog Moms To Follow on Instagram
The dog mom community is just amazing!
Ever since I started Henry's Instagram account, I've had the opportunity to speak with and learn from some pretty awesome dog moms. From pet influencers, entrepreneurs and artists to straight up bosses, these dog moms are definitely ones to follow for some daily inspiration!
Inspiring Dog Moms To Follow
Who run the world?! GIRLS! What better day to highlight some of my fave dog mom IG bosses than on International Women's Day?
Little known fact about me, I used to be very competitive (it'll still sneak up on me every once and awhile). But, after a lot of work on myself, I learned that this was due to insecurity. I wasn't confident in what I was doing, so I worked tirelessly on trying to be the best at everything I did.
Obviously, this is was exhausting.
When I changed my perspective, I quickly learned that cheering on ladies who are in a similar niche, achieving success and working on similar goals to mine, feels so much better! And guess what?! Those positive vibes are contagious!
So now, I choose community over competition. There's space on IG for everyone; there's a niche for every topic; there's a market for every product.
That's why I came up with this mantra for any project I decide to jump in to (something I repeated often when launching the blog): "Everything's already been done, just not by you." You're welcome to borrow it.
As long as you're not blatantly copying anyone's work, ladies, do the thing that makes you happy and surround yourself with positive women who'll build you up, while you do!
Lindsey (@lindseyandcoco)
My blogger bff, Lindsey is my go-to bud to vent about the blogger life struggles (you know, when IG and Pinterest just don't work for us lol!)
She is the first dog mom I ever chatted with on Dog Mom Talk. When I visited her blog for the first time, I just had to share it with the world! She has a unique way of incorporating her fashion tips and home decor must-haves with daily dog mom advice. Always upbeat, positive, creative and ambitious, Lindsey is definitely a dog mom to follow!
You can read our Dog Mom Talk here, follow her on IG here and show her some love on her blog here.
Mai (@cavologybrand & @herkythecavalier)
You already know how much I love the boss lady behind this Montreal small biz and cav mom to Herky & Milton! Some of Henry's very first accessories were bought from Cavology before he was even born…and our collection has grown SO much ever since.
My inspiration and go-to for all things Cavalier, Mai pours her heart and soul into everything she does, whether it's her YouTube videos, IG, or biz! I love watching her business blossom year after year, and I'm proud to show my support as a brand rep.
Follow @herkythecavalier and @cavologybrand on IG, subscribe to their YouTube channel here, and shop Cavology here.
Ana (@miss.maca)
These two! Their relationship is so heartwarming! Ana adopted Miss Maca (short for Macarena!) after one of her friends found her abandoned, barely 3 months old.  It was love at first sight, and with the help of her friends and family, Ana took Maca in and they have become inseparable ever since.
When I chatted with Ana, graphic designer and freelance photographer, she shared the impact that Maca has had on her life. You can read the full interview here.
I would SO love to be able to visit some of her favorite dog-friendly spots in Costa Rica, someday!
Corey (@jaxandthepack)
If you're not following @jaxandthepack, go do that now! Corey's photos are absolutely STUNNING!
Corey is a self-taught photographer who has made it her mission to be a resource for beginner photographers. She gathered tons of knowledge and experience, and now shares them all on her website and blog photographybycorey.com. Talk about a goal-getter!
She also has great tips for monetizing your IG account (hello, pet influencers!) She shared some of those tips and more in our Dog Mom Talk interview here!
Brigitte (@billieboneco)
Brigitte is THE sweetest person you'll ever meet! It's such a pleasure getting to represent BILLIEBONE, her organic dog treat business.
Inspired by her beautiful Cane Corso, Billie, Brigitte creates dog treat recipes with local, organic healthy ingredients. Her attention to detail and quality are what set her business apart from so many others, and I wish her nothing but great success!
Follow @billieboneco on IG and shop BILLIEBONE dog treats and accessories here.
Britt (@shedhappensblog)
It's always exciting to meet another Canadian pet blogger! Britt's blog, Shed Happens, has SO many ressources for not just dogs, but cats, birds, fish and reptiles too! From Windsor/Essex, Ontario, Britt is pet-mom to Daviana (German Shepherd mix),  Indiana (Flat-Coated Retriever mix), Pippen (Long-Haired Tortoiseshell Cat) and Jinx (Short-Haired Tortoiseshell Cat). She is a boss-blogger who runs her own business as a digital/social media marketer and freelance writer.
In a previous Dog Mom Talk, we had the chance to talk about dog allergies, which Britt's had LOTS of experience with. She shared many tips for trusting your instincts and following through when it comes to health concerns you might have about your pet.
If there's anything you want to know about pets, her blog definitely has a post about it! You can visit it here, and follow @shedhappensblog on IG here!
Nicole (@naellis and @maggieandrossi)
It was such a treat to interview world-traveler and celebrity dog trainer Nicole Ellis–yes, that Nicole Ellis from Amazon's The Pack! In our Dog Mom Talk, she shared tips for traveling and puppyhood. You can read the full interview here.
Dog mom to two adorable trained movie and therapy dogs, Maggie (a Bichon Poodle mix) and Rossi Bear (a Cavapoochon: Cavalier, Bichon and Poodle mix), Nicole's mission is to help pet parents strengthen their bond with their pet, by developing a new shared language, all through positive reinforcement and lots of love. 
Follow Nicole on IG here, her dogs Maggie & Rossi here and visit her blog for more training tips here.
Tori (@tmistick & @wearwagrepeat)
Tori is ultimate dog mom goals! She has been a dog mom for over 20 years, so you know she knows her stuff! I have learned SO much from Tori in the last few months. She is so humble, generous and knowledgeable. Through her blog, podcast and courses Tori's created a very inclusive community where anyone, at any level, can learn and flourish.
I recently joined her Wear, Wag, Reapeat Society, and not only am I learning valuable tools that will help to grow my blog, but I'm also getting to meet so many more dog moms who are doing great things!!
To learn more about Tori & Wear, Wag, Repeat visit her website here and follow her on IG here @tmistick and @wearwagrepeat!
Monikah (@cavalier.queen.daisy)
Monikah is one of my first IG buddies! I immediately fell in love with her Instagram account: her creativity and eye for style is just out of this world. There is no other dog account like Daisy's! Monikah is forever my style inspo and I just wish I could fly her in to decorate my home LOL!
It was so fun getting to interview her recently on the blog. During our Dog Mom Talk, she shared all her style tips for keeping a clean and pretty home with a dog, as well as some behind-the-scenes info for her beautiful pictures! You can read the interview here.
Follow @cavalier.queen.daisy on IG here!
Candy (@boogiethepug)
If you're itching to travel, but still can't go anywhere for the moment, visit Candy's blog.
Seriously, #travelgoals! She's been to over 40 different countries and counting. Candy is dog mom to two adorable rescues, Boogie the Pug, adopted from Badass Brooklyn Animal Rescue and Marcelo the Chihuahua, rescued from a puppy mill by Dutch Country Animal Rescue. After realizing how much more fun it was to travel with her dogs, she started to take them on all her adventures—because, as we know, everything is more fun with dogs! 
I loved getting to know her better in our Dog Mom Talk. You can read the interview here.
Her blog, Boogie the Pug, has absolutely everything you need to know about traveling with your pet: from budgeting to airline fees and rules, from accessories to pet-friendly accommodations.
Follow her and her adorable pups on IG here.
For any dog mom who is looking to grow their blog, biz or pet Instagram account you absolutely NEED to be following Gal's Best Friend and The Pet Summit. These ladies know what they're talking about, and have created a huge network of resources to help new dog moms undertake literally any endeavour that involves their pet!
I had the chance to attend The Pet Summit in October 2020, and loved every second. You can read about my experience here.
Follow the ladies behind Gal's Best Friend here: Megan (@nycdogmom) and Jessica (@drakelovespippa)
Follow the ladies behind The Pet Summit here: Chelsea (@abbieandgunner), Paige (@puppynamedcharlie), Hannah (@maggielovesorbit) and Megan.
They are all remarkable individually, but when they come together they're FIRE! And this is exactly how it should be, right?! Community > Competition!
If I'm not already friends with the ladies in this post, I definitely want to be! Of course, there are SO many more powerhouse dog moms I admire and follow on IG; come follow Henry and I, because I love to share their posts all the time.
Who is your biggest cheerleader, blogger bestie or IG BFF? Tell me in the comments below! And don't forget to tell them how much you appreciate them, too.
Happy International Women's Day!
Enjoyed this blog post? You might also dig these: 
Did you just launch your dog's social media account? This blog post shows you where to find the Instagram insights dog momagers need to know, so you can create a content strategy for growth!
Where do those Instagram stories go after 24h? Are they lost forever? Learn how to find old Instagram stories on your dog's account in this post.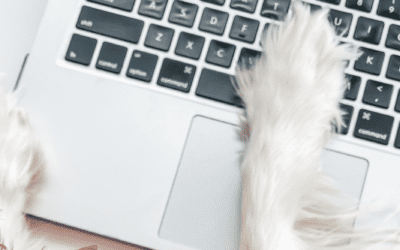 Dog momagers, spend more time with your dog and less time on your phone with these 5 time-saving social media tools for dog momagers!