A Dog Mom Lifestyle Blog for City Dog Living
I'm Cara, a Montreal dog mom who loves to spoil her Cavalier King Charles Spaniel. From stylish dog accessories to dog-friendly places, we explore it all, city style, right here on this dog mom lifestyle blog!
A lot of what I learned about taking care of Henry came from advice I received from the online dog mom community. I hope to be able to help other dog moms by sharing my experiences, stories and product recommendations with you.
Ever wonder what city dog living is like?
Join me as I share it all. Here, you can expect to find stylish dog clothes, dog-friendly places, puppyhood advice, daily dog struggles, apartment living, traveling with your dog and everything else I love about dog mom life in the city!
Life with a Cavalier King Charles Spaniel
Everything Cavalier King Charles!
Cavaliers are so special. If you're thinking of bringing one home, here's the place to learn from my experiences as a first-time cav-mom.
Here you'll find tips on Cavalier care, keeping a house clean with a dog who sheds, training tips, our favorite brands and all the adventures we get into with Henry!
Cavology's newest travel-themed dog accessories collection are sure to satisfy your wanderlust, and get you dreaming about your next vacation destination (dog-friendly, of course)! Where to next?
Puppyhood: Welcome Your New Puppy
Have you ever felt like your puppy is driving you crazy?! Or maybe you might be preparing for a brand new puppy. 
Learn everything you need to know before getting a new dog in this section of the blog. Be prepared for what to expect after neutering your dog, check if you're actually ready for a puppy, find the list of puppy essentials and much more in the posts below.
The first few months of raising a puppy can feel very overwhelming! Sometimes, you can feel like the only dog mom in the world, and you can't figure out what's wrong. I'm here to help! This blog post shares 5 tips for overcoming those puppyhood struggles.
In the event of an emergency, having pet insurance can be a real life saver! But is it really worth it? Find out how pet insurance can be beneficial to your puppy in this blog post.
How do you know if you're ready to become a dog parent? These 4 signs should help to find out!
Easy to order, delivered right to our door, Faim Museau made our transition to a raw dog food diet experience a simple and enjoyable one. Learn the benefits of a raw dog food diet along with tips on a smooth transition in this blog post.
If this is your first dog, these products are a great start! Find recommendations for dog walking accessories, treats, dog grooming and toys in this blog post.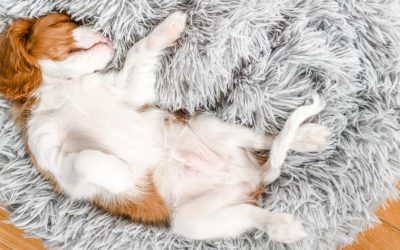 Can you believe that Henry wasn't our first choice?! After talking with over 40 breeders in about a four-month period, we finally found the right one for us. We did a lot of research in order to ask the right questions, read on for tips on how to find a Cavalier breeder!
Dog-Momager: Tips for Dog Mom Content Creators
Social media tips to step up your dog momager game! Whether you're a pet business owner or dog mom content creator, I'm here to help. 
Topics you can expect to find in this category include: organic growth on Instagram, Pinterest, TikTok, content strategy, social media marketing and more! 
Check out the posts below to get started.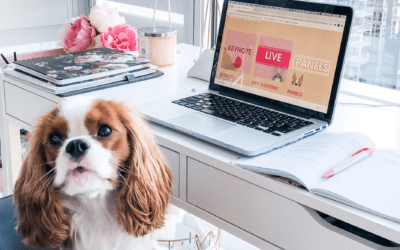 We attended The Pet Summit, a virtual pet conference geared toward pet bloggers, pet influencers and pet businesses. Find out what we learned at The Pet Summit to grow your pet's social media presence, scale your pet business and get more traffic to your blog!
Learn how to grow and monetize your Instagram with photographer, blogger, business owner and content creator, Corey C. (@jaxandthepack)!
We go behind the scenes with stylish dog mom blogger, Lindsey, as she offers helpful tips to new dog moms and shares what it's like to be a new blogger.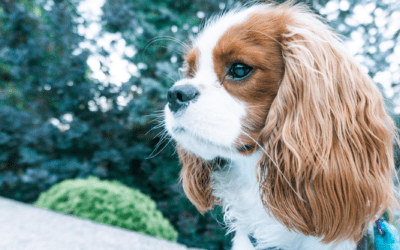 So you just launched your dog's new Instagram account, now what? What are your goals with your pet's social media? If you're looking to grow your dog's account organically and authentically, here are some of the tips and tricks that worked for us! Learn what is truly important about your dog's social media account, and how to achieve the results you want.