Navigating Your Dog's Social Media
Henry's Instagram account started as a purely creative outlet. Since we visited him for the first time at 6 weeks old, we haven't stopped taking pictures and videos of him. I'm such a nostalgic person, I knew I would want to look back on the puppy days when he'd be older. I may be biased, but he's just so photogenic! Now, I have all his pictures all in one place, and I can have fun looking back on all the memories we've created from day one. Over the last couple of months, though, it has evolved to so much more, and I am loving it. I've gotten a variety of different questions and comments on Instagram about the stories I post, what pre-sets I use for Henry's pictures, how to get more followers and so on, so I thought I'd take to the blog and share my opinion on navigating your dog's Social Media (and maybe indirectly answer some of those questions simultaneously.)
I think when you first launch any kind of social media account for your pet, you need to have some kind of idea where you're headed with it: are you looking to simply share pictures every once and awhile? Stay connected with friends around the world? Maybe blog? Start a business? Connect with brands? When it comes to social media, the options are literally endless.
What do you want to get from the efforts you're putting into something?
Of course, your path will evolve and change over time, but understanding your general motivations behind your dog's social media account(s) can provide some guidance into the kind of content to publish and who to connect with. On a personal level, I'm just starting to dip my toe into the waters of Social Media Management and Digital Marketing and let me tell you, there is a lot to learn! However, what I've noticed is that it always boils down to your goals—what do you want to get from the efforts you're putting into something, and this principle can be applied to far more than just social media.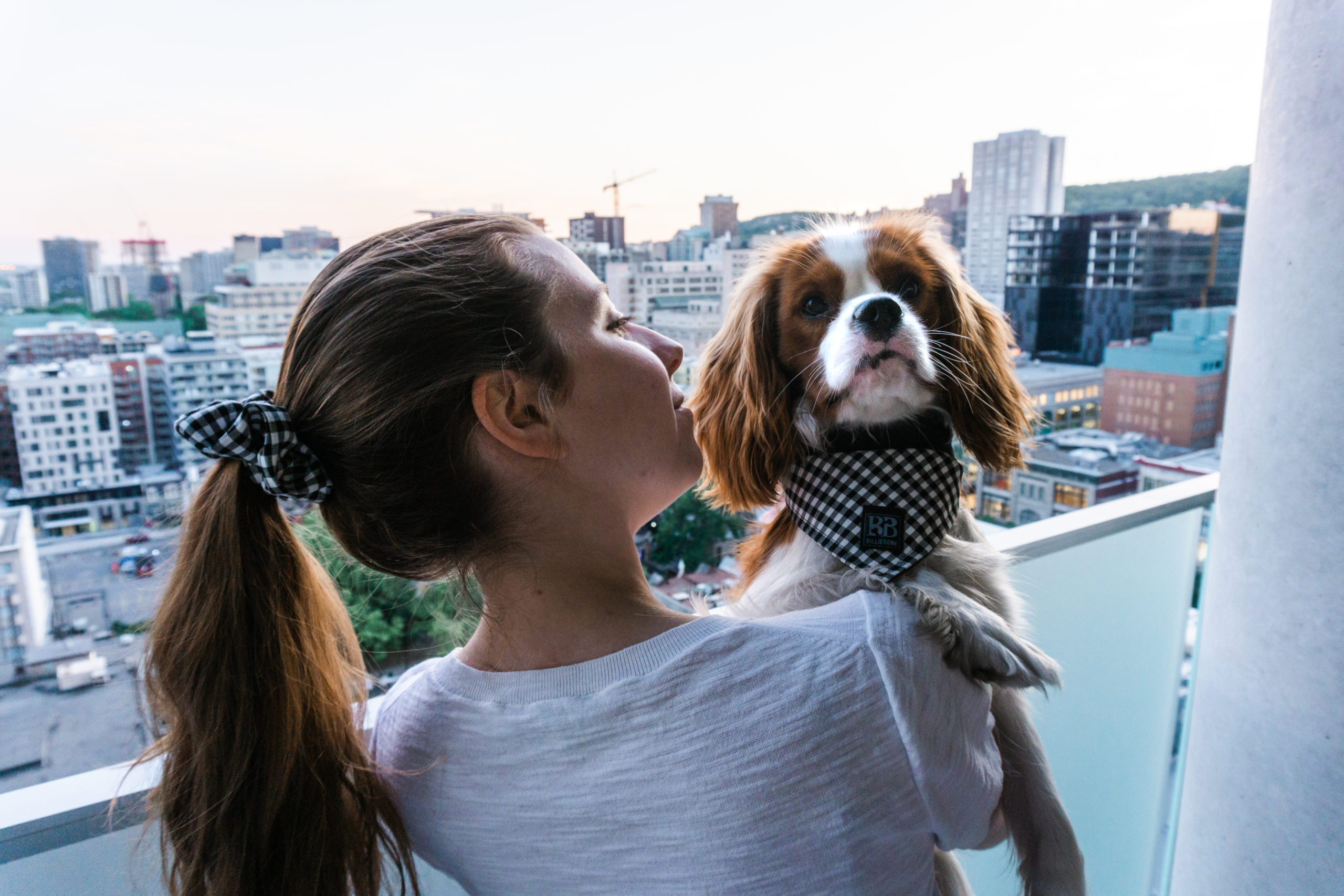 HENRY THE SMOL
Social media has solidified my values as a human being.
What's Your Motivation Behind Your Dog's Social Media Account?
When the world basically came to a stand-still due to the global pandemic outbreak, in March, I became a lot more active on Henry's Instagram account, engaging with fellow dog-parents, and truly starting to create bonds with different dog-moms around the world. Henry's even been given the opportunity to represent a few pet brands! It's been loads of fun. To a certain extent, it became an escape to find some positivity. It also became a way to stay connected to people when we were forced to stay apart. Today, I absolutely love checking in with my Insta-friends daily, and seeing all the beautiful, funny or inspiring content they publish. It's also been a way for Henry to make new furiends in real life! For me, checking my dog's social media is my favorite way to start the day! My basic motivation behind Henry's Instagram was simple: pure joy. I soon realized that the more engaged and present I was on my dog's social media, the more my following started to grow, and the more people became interested in what I had to say (always through Henry's eyes, of course!) That's when, in May, I finally took active steps toward starting this blog—something I've wanted to do for maybe the past ten years now, but never had the time (or, let's face it, the guts!) The blog was launched in June 2020 and was created as an extension of Henry's Instagram account: recounting in words what was being shared in images.
Making Friends With Instagram Stories
There are so many things I love about Instagram, but Stories has got to be one of my absolute favorite features. These little nuggets of videos give you a little peak into someone's world: what are your friends up to? With it now being Henry's birthday month, you know we're going to be doing a lot of these! This has been my favorite way of interacting with so many different dog-parents and ultimately making new friends. What I found was a great way to "meet" new friends on Instagram was through different Instagram story games and questionnaires. These "story templates", as they're called, are essentially created by 1 person, and passed around to different accounts by tagging them in your story. I've actually had some fun in creating my own story templates, and I think these are a really great way of making an initial contact with a new friend or follower on Instagram, getting to know more about them and bonding over common interests or funny stories! If you'd like to try them out, enter your email below and I'll send them to you. Don't forget to tag @henrythesmol if you use them, I'll be sure to give you a shout out!
Through stories, I can also share my opinion on new products I purchase or receive for Henry. It's also a great way of catching a funny moment and sharing it right away, or showing Henry's true reaction to a new product or treat! I also love to do different polls or ask questions through stories. It's a great way to get advice or hear what others have done about a similar experience you might be going through, making it an excellent way to bond with fellow dog-parents!
What Are Your Values?
It might be strange to say, but it's true, social media has solidified my values as a human being. I value kindness and I value promises—whether I've made them to myself or to someone else. So, my number 1 take-away from navigating Henry's social media has been:
Show up.
Just like any human relationship, show up for people on your dog's social media in the same way you'd want them to show up for you. Not because of who they are, but because of who you are. Follow accounts whose content you genuinely enjoy and relate to, respond to comments and DMs and participate in your friends' live Q&A or giveaways. Those are already my values, so why would I change them for social media? Why would I pretend—whether through my dog's online persona or my own personal account—to be something I'm not, simply for empty likes and follows. And to dig deeper, from a "business" perspective, I would never have Henry be an ambassador for a brand I've never purchased from or whose vision or message doesn't align with mine. In the same way I would be sharing my opinion on a product to a friend, I would do the same for brands Henry represents. In my opinion, the truer you stay to yourself, the easier it is to stay grounded on social media. Honestly, Social Media (including this blog) truly is my way of being creative, so my word of advice, whether you're just getting started or you've got over 100k followers: IF EVER YOU'RE NOT HAVING FUN ANYMORE, STOP. Just stop. Take a step back and get a change of scenery. Seriously, I think I would even make that my life mantra. What's the point of putting so much energy into something that doesn't bring you joy?
Friendship is a two-way street, and we just want to take a moment to say a quick thank you to our almost 6k Instagram followers and our new email subscribers for all the love and support you show us on the daily. It's so heartwarming to know we can make someone smile with a few words and pictures. I'm really looking forward to sharing so many stories with you this month—both on Instagram and on the blog. It's going to be a big one, with many firsts in honour of Henry's first birthday! Stay tuned!
Enjoyed this blog post? You might also dig these: 
I baked apple, sweet potato & oat dog muffins with Cu Bakery Snacum baking kit. Such a super easy way to bake something cute and yummy for your dog!
Most of what I know about taking care of Henry has come from chatting with fellow dog moms and reaching out to the online dog community. As part of a new series of blog posts, I'll be interviewing a new dog mom every week. I've made so many awesome encounters and I want to share them all with you!
October is here, which means pumpkin spice everything, warm apple pie and scrambling to find the perfect Insta-worthy Halloween dog costume! Are you more spooky or silly?