Fall Fashion Faves: Fall Dog Apparel We Love
Here in Montreal, we can already feel the drop in temperature, the sun is setting earlier and we're starting to wear sweaters out on our walks. Fall is officially here! And you know what that means: time to update our [dog's] wardrobe!
With all my favorite dog apparel small businesses coming out with gorgeous new fall collections, it's impossible to resist an accessory pupdate. My plans for this week-end: cosy up in comfy sweater, sipping a warm beverage (Cafe au Lait, perhaps?) while shopping my Fall [Dog] Fashion Faves!
I'm going to keep this post short and sweet for you this week, and let the fall dog apparel speak for itself. These are but a few of my favorites this season, some of which I've already purchased for Henry and some are on my Fall wish list! Follow @henrythesmol on Instagram to see some of these products in action!
Disclosure: Please keep in mind that some of the links included in this blog post are affiliate links and if you go through them to buy something, I will earn a commission. I link companies and their products because in my opinion, they're good quality, and I actually use them. The decision to purchase something is completely and totally up to you. And if you do choose to purchase anything through the affiliate links in my blog posts, I'm super grateful, as your support helps to keep this passion project going!
Parlez-vous Français? These leashes certainly do!
Cavology just launched their new Fall collection yesterday and I could not be more excited! This season's gorgeous new rope leashes have all been given delicious, french autumn names that fit perfectly with their colour. My fall dog apparel faves? Cafe au Lait (a very popular choice!) and Tarte aux pommes. The Café au Lait rope leash is a smooth, neutral greige, that you can customize with either rose gold or gold hardware, and the green, a luscious, deep color that is bound to look stunning against Henry's blenheim fur. These neutral tones will pair beautifully with any Fall hooman outfit. If you aren't already coordinating your clothes to your dog's accessories, you will now. While you're shopping for your dog, don't forget to spoil yourself too! It's sweater season after all, and Cavology has some super cosy autumn ones for dog moms (and dog dads!)
Other single-tone rope leashes in this fall collection are Brise Automnale (Autumn Breeze, a denim, blue tone and most likely my next purchase!) and Vignobles de Bordeaux (Bordeaux Vineyards, a wine-burgundy color). And for the multi-tone lovers, there is a gorgeous NEW ombré reminiscent of autumn leaves and pumpkin picking, called Cueillette de citrouilles.
There is absolutely no doubt that this collection will become a staple in every stylish pup's wardrobe, this fall and for seasons to come–just like the stunning Luxe Vegan Leather collection! Keep your eyes peeled for more fall dog apparel launching soon!
Henry's a proud ambassador of Cavology. Subscribe to my newsletter to get the 10% discount code!
Fray and Plaid: The Pawfect Fall Combo
Olive for This Green! (Get it!? "olive", like "I live")
This just in: Max-Bone has done it again! Their high-end, functional designs make them the best of the best, in my opinion, and they've proven exactly that with their latest, stunning olive green sport carrier. If you ask me, this is the perfect travel accessory for those little Fall road trips up North. You know the ones I'm talking about: the week-end getaways to that cosy cottage to gaze at the changing leaves. Honestly, I can't get enough of this color, there's something just so comforting and luxurious about it. All my recent fall dog apparel is this color. I kid you not, I literally gasped when the Max-Bone Sport Carrier Bag popped into my inbox this morning.
For the full ensemble, they even have the cutest olive green quilted harness that matches. They call it the Globe Trotter Harness, it's adorable…aaaaand it's in my cart!Henry recently became a Max-Bone affiliate ambassador! Subscribe to our mailing list to receive 15% all Max-Bone purchases.
Featured here: Ani Jumper, Globe Trotter Harness and Large Rope Toy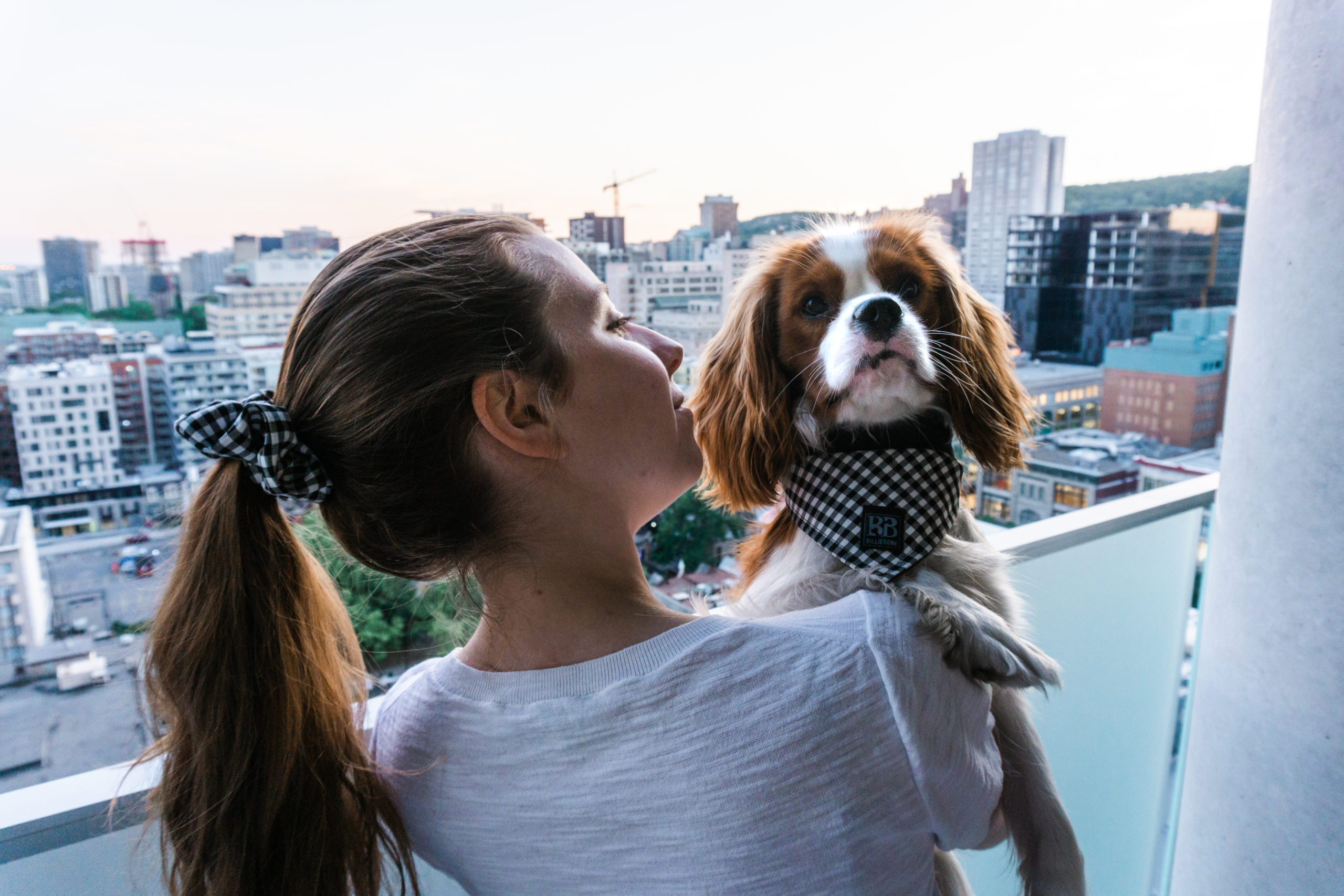 Fall is here! Time to pupdate our wardrobes. Don't worry, I took care of all the scrolling & searching to help you find cute fall outfits, all in one place! Shop my Amazon store for instant shopping gratification.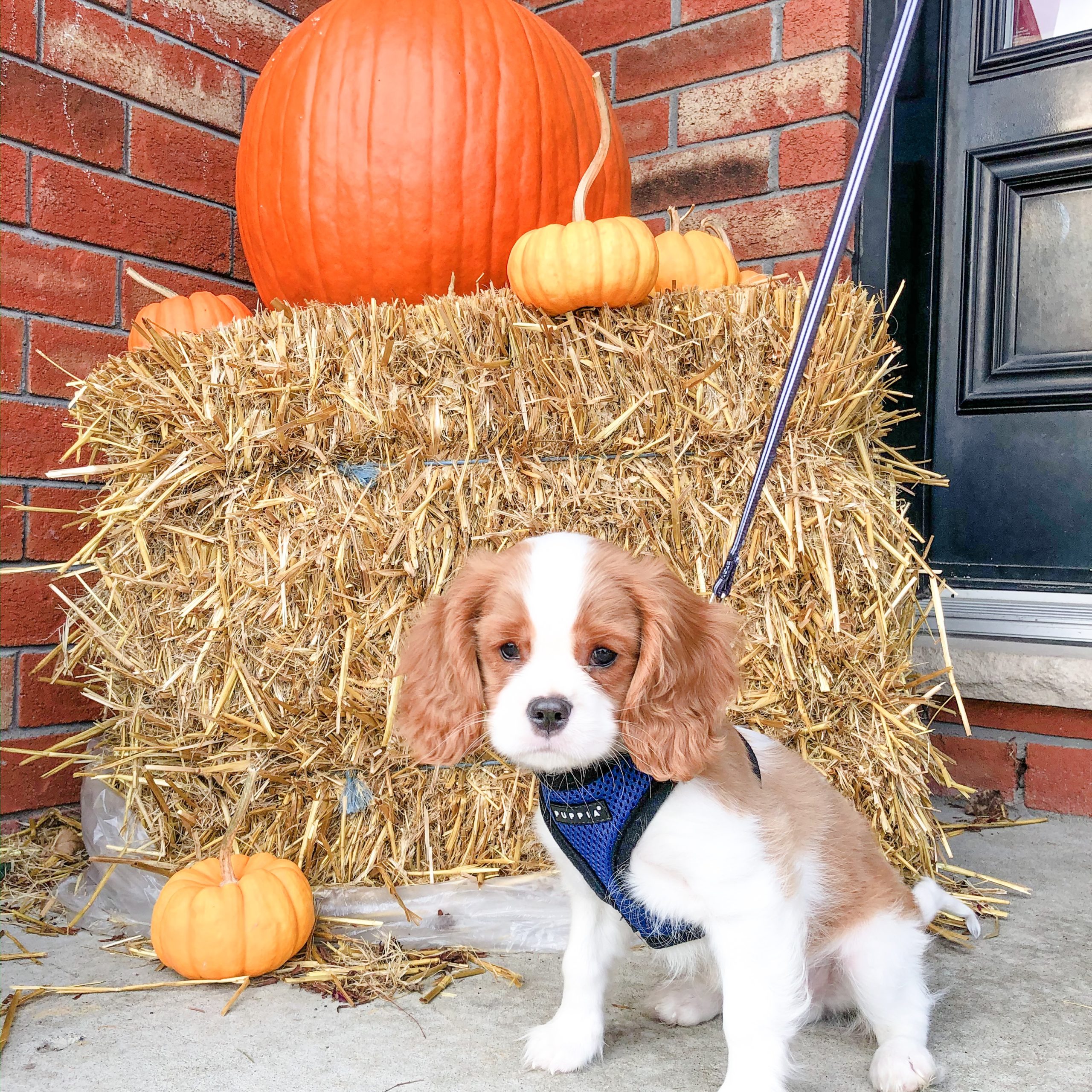 Enjoyed this blog post? You might also dig these: 
I baked apple, sweet potato & oat dog muffins with Cu Bakery Snacum baking kit. Such a super easy way to bake something cute and yummy for your dog!
Most of what I know about taking care of Henry has come from chatting with fellow dog moms and reaching out to the online dog community. As part of a new series of blog posts, I'll be interviewing a new dog mom every week. I've made so many awesome encounters and I want to share them all with you!
October is here, which means pumpkin spice everything, warm apple pie and scrambling to find the perfect Insta-worthy Halloween dog costume! Are you more spooky or silly?