The Ultimate Amazon Dog Costume List: 30 Under 30$
October is here, which means pumpkin spice everything, warm apple pie and scrambling to find Henry the perfect Insta-worthy Halloween dog costume! To be honest, I've always preferred Thanksgiving over Halloween (except for horror movies and candy), until I became a dog mom. It's such a blast trying to come up with a fun dog costume for Henry!
I just did an Amazon deep dive (of course) and I'm literally astounded at the variety of hilarious dog costumes available! I've linked all the ones that made me LOL in Henry's Amazon shop, you can check them out here.
Last year, for Henry's first Halloween, he dressed up as a pineapple! Do you have any idea what your dog will be for Halloween? I still have no clue. Hoping this list of 30 Amazon dog costumes under 30.00$ will help both you and me decide!
If your dog is less into dressing up and more into dressing well, you'll want to check out my Fall dog fashion must-haves, check out the blog post here.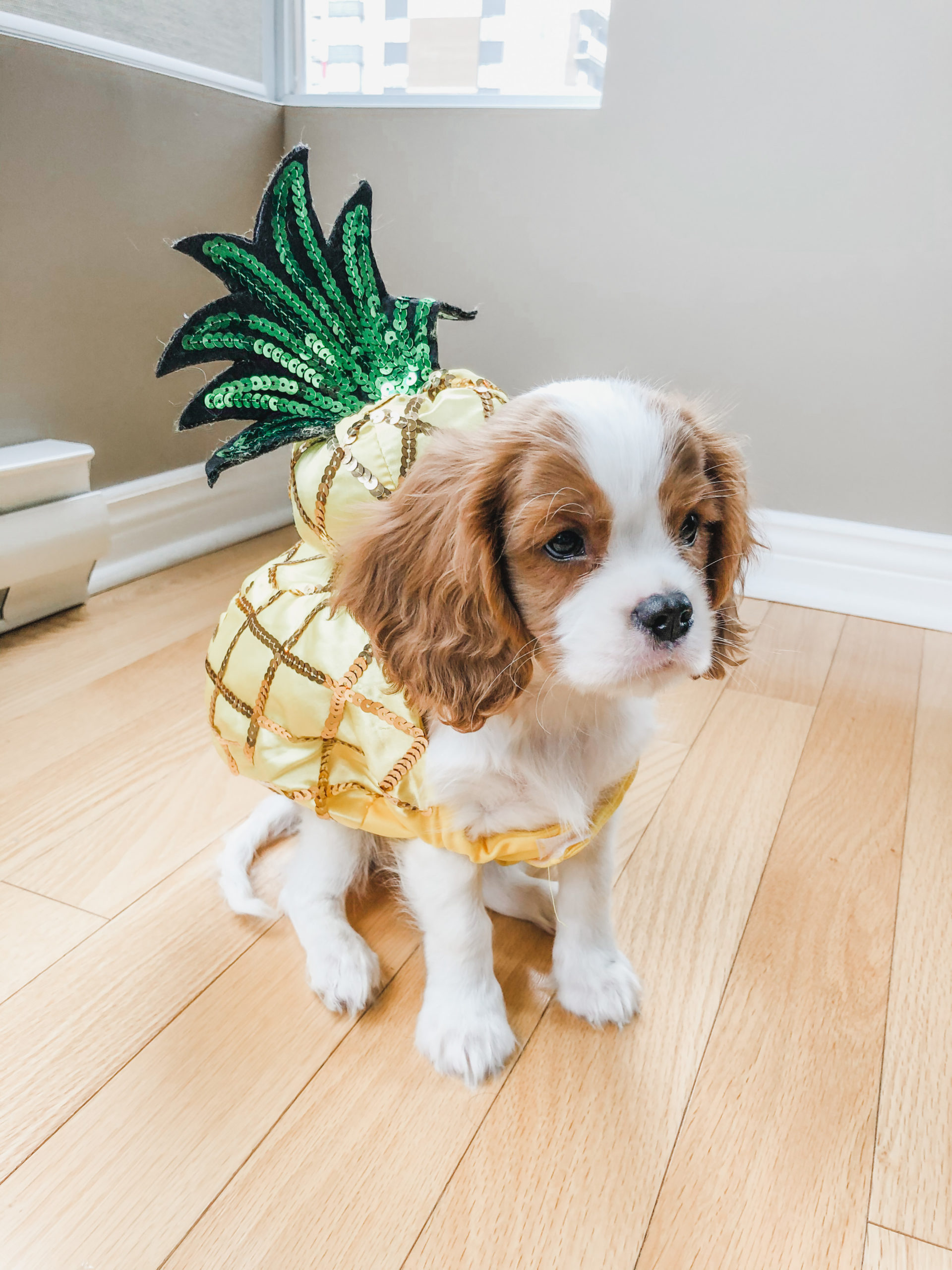 Disclosure: Please keep in mind that some of the links included in this blog post are affiliate links and if you go through them to buy something, I will earn a commission. As an Amazon Affiliate I earn from qualifying purchases. The decision to purchase something is completely and totally up to you. If you do decide to purchase something from one of these links, I thank you for supporting Henry The Smol's blog!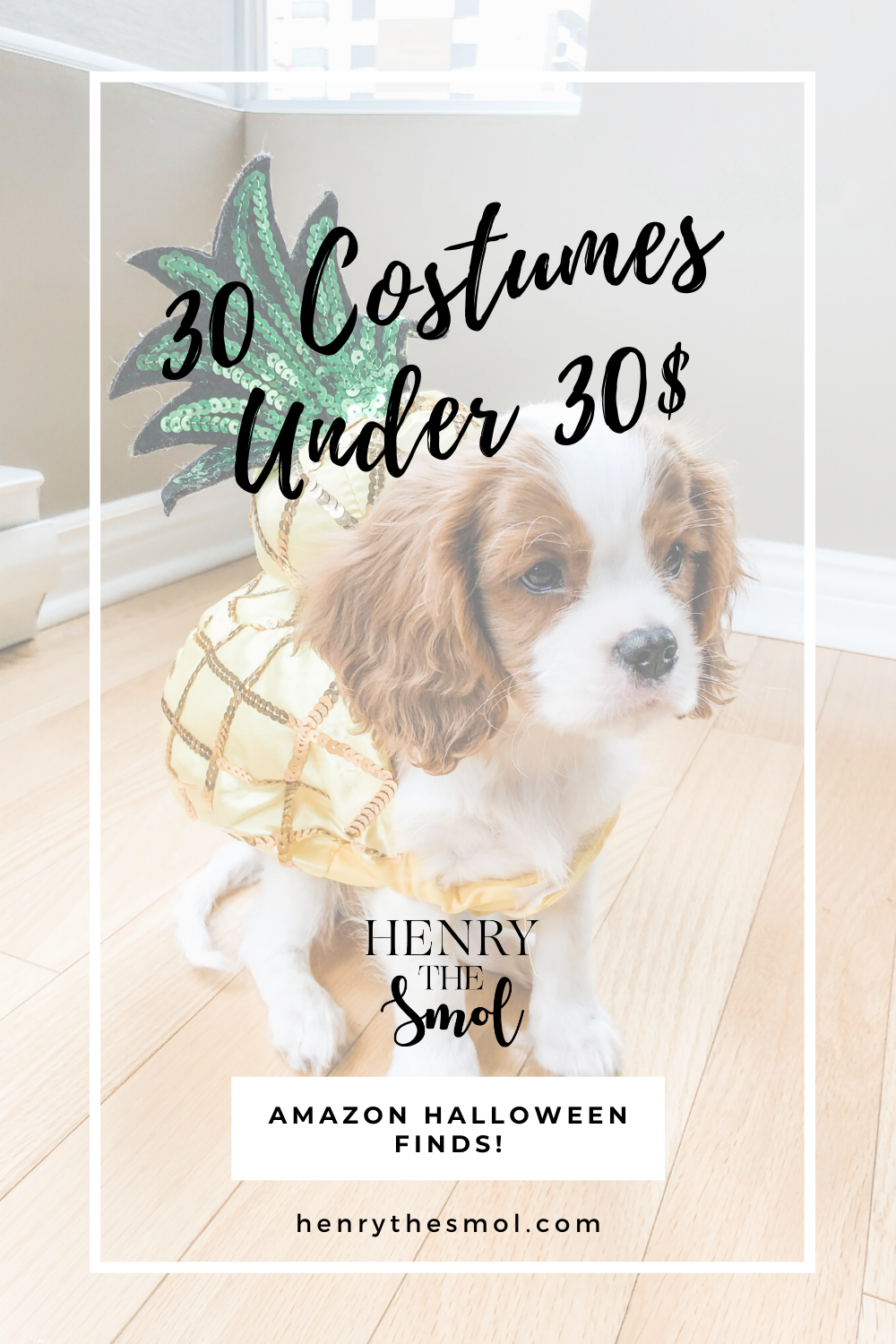 Dogs dressed in food costumes is adorably delicious! And a very simple first Halloween costume option. Henry's first Halloween costume was a pineapple! Although he wasn't a huge fan of the pineapple hat (I had to sew it into the pineapple body). Nevertheless, this dog costume is not only super cute, but it also makes a statement: stand tall, wear a crown and always be sweet on the inside. There are sooo many food dog costume options; I may or may not be considering a taco for Henry this year. Whether you opt for the pineapple, pupcake, puppuccino, sashimi, hot dog or banana your dog will be a scrumptious cutie, sure to make their furriends giggle…and make them hungry!
Movie Character Dog Costumes
Is your dog a star?! Silly question. Of course they are! There are so many dog costumes inspired from famous movie characters. These are my personal favorite dog costumes that I would totally dress Henry. Which one best suits your pups personality? Will they run to your rescue like Batman or grant your every wish like the Genie from Aladdin? Do they have a dark side like Darth Vader or are they following the yellow brick road to some treatos like Dorothy from the Wizard of Oz? Woody from Toy Story is a great option for those optimistic pups, or Ariel from the Little Mermaid from those water doggos!
The one day you can pretend to have an exotic fur-child, like a bear or penguin! Why is there something so cute about dressing your dog up as another animal? I can see Henry wearing any of these ridiculously adorable dog costumes. My personal favorite, and a strong contender for this year's Halloween dog costume is the fish! It's so floppy and I love how sparkly it is. The monkey, panda and lion are a close second, because they're just too hilarious!
Enjoyed this blog post? You might also dig these: 
I baked apple, sweet potato & oat dog muffins with Cu Bakery Snacum baking kit. Such a super easy way to bake something cute and yummy for your dog!
Most of what I know about taking care of Henry has come from chatting with fellow dog moms and reaching out to the online dog community. As part of a new series of blog posts, I'll be interviewing a new dog mom every week. I've made so many awesome encounters and I want to share them all with you!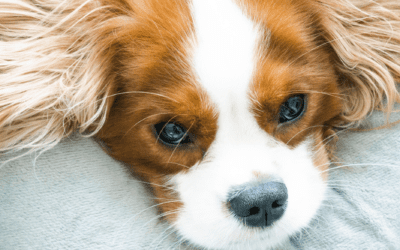 Neutering/Spaying your dog is such a standard procedure, but no one really talks about how stressful it can actually be. This post is not meant to be educational in terms of medical information, but rather a recounting of what we as dog parents experienced, from both an emotional and practical perspective.
This website is a participant in the Amazon Services LLC Associates Program, an affiliate advertising program designed to provide a means for sites to earn advertising fees by advertising and linking to amazon.com. As an Amazon Associate, I earn from qualifiying purchases.