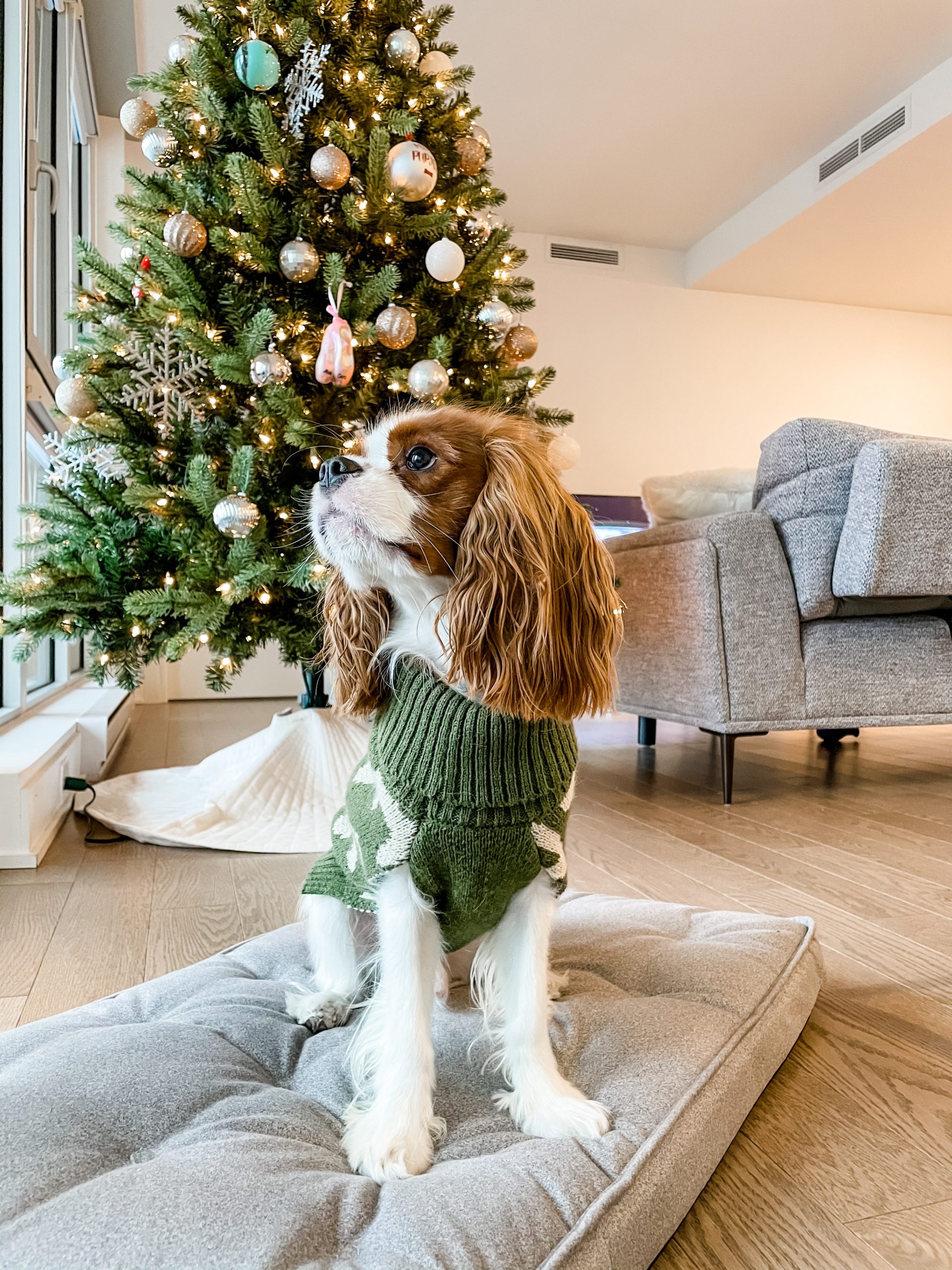 2020 Highlights: Year in Review
This year wasn't all bad: dogs made everything better! We're celebrating our 2020 highlights, and planning new goals…
2020 wasn't all bad: dogs made everything better! We're celebrating this year's highlights, and planning new goals for 2021!
2020 was definitely not an easy year, but it wasn't all bad! It was easy for us to find the highlights of our year: dogs make everything better! And it was the best year for our dogs. It definitely made Henry very happy to spend every day at home right by our side.
However difficult this year may have been, 2020 gave us the opportunity to start something new (like this blog! yay!) and taught us how to appreciate all the little things. When things get dark or difficult, it becomes more important than ever to "zoom out", gain some perspective and remember the happy moments! For some, it can be easier to dwell on the negative and take the positive for granted, so I'm putting you to the challenge to find your top 10 best moments of 2020, just like we're sharing some of our 2020 highlights with you, in this blog post.
In writing this blog post and doing this exercise, I was also inspired to set new goals to achieve new milestones in the year ahead, and I just can't wait to see what 2021 brings!
See ya 2020!
2020 Highlights for Henry The Smol
From personal achievements to first vacations, our 2020 highlights have given us the opportunity to learn and grow both in the pet blogger/influencer space and as dog parents/human beings.
The last 6 months since launching this website have been such a roller coaster. SO much learning. WOW. Content creation, whether for social media or for a blog, is a LOT of work…but so much fun!
We very much look forward to what the future holds, and to all the many more people (and their dogs!) we'll be meeting along the way! Until then, we share with you, in no particular order, our top ten highlights of 2020.
Follow @henrythesmol on Instagram to see this post in our guides!
1. Went on our first vacation with Henry!
One of the best highlights of 2020 was taking Henry on a plane for the very first time! We traveled to California and explored the OC and Los Angeles. We met up with our friends Herky the Cavalier and made so many new friends at the OC Cavalier meetup and Cavology pop up. This picture was taken on the first day we arrived, after watching Henry run free on Huntington dog beach! 
This was a goals of ours for 2020! We love living in the city, and Henry really loves the view (watching the birds!) 
3. Became a Cavology Brand Rep!
In June 2020, we launched henrythesmol.com this pet lifestyle blog born from a newfound passion for being a dog mom! I'm Cara, the dog momager behind this blog and Henry's social media accounts. This blog is a place where I share our stories and experiences with Henry, chat with other dog moms and share our pet products and dog fashion recommendations!
Read our past blog posts here!
Dog dad, Juan, contributes too, of course, with his tech, branding and digital media know-how! In fact, he just started his own agency too this year! If you're launching a new business in 2021 and need some help with digital marketing, he's your guy: www.jcabrera.studio
5. Celebrated Henry's 1st Birthday!
6. Became a Billiebone brand rep!
So proud so represent this growing Montreal small business! BILLIEBONE dog treats are some of Henry's favorite treats, made with organic, all-natural, locally-sourced ingredients. Henry goes nuts over them. Plus, they have some super cute accessories (if you like to match with your dog, you'll love the bandana and scrunchie sets!) 
7. Pampered Henry at Doggieville!
We love Doggieville! They always take such great care of Henry! We were so pleased with his first groom, especially since we were so nervous. His first swimming lesson with Lola will always be an awesome memory!
8. Attended The Pet Summit!
This was such an awesome opportunity to network with fellow bloggers and pet influencers, and learn a lot more about a space that is very new to us! Can't wait to see what the ladies of The Pet Summit have in store for us in 2021.
Want to know more about The Pet Summit? I wrote a review about my experience. You can read it here.
9. Became an affiliate-ambassador for Maxbone!
This was a dream! We were beyond thrilled to be accepted into the Maxbone affiliate-ambassador program. We appreciate well-made quality pet products; they're totally worth the splurge! Henry always looks so cute in all their clothes and accessories, wait 'til you see the newest items in Smol's closet! 
10. Celebrated 1 year as dog parents!
Crazy how quickly time flies. It's so true what they say: a puppy can change your life. Henry has definitely made our lives better; in a funny way, by becoming dog parents, we got that little boost we needed to chase some new dreams and start new projects! Like what were we even doing without a dog, before?!
Did you know we contacted over 30 breeders before finding Henry? It's a good story. Read it here.
*Bonus highlight: Learned something new about Henry's health thanks to the online dog community! 
Although it gave us a little scare, we feel so lucky to have the support from this awesome dog community! As soon as I mentioned low blood platelets in our stories, we were flooded with several messages from Cavalier parents giving us a heads up about a special trait that cavs have! We had no idea what this was about, and although it's not particularly dangerous nor an illness, we're happy both the vets and Cavalier community knew about it, as it prevented unnecessary medication and treatment! Click the Instagram post shown here for details about this common Cavalier particularity.
Enjoyed this blog post? You might also dig these: 
Fall 2021's must-have dog accessories are Cavology's latest drop, inspired by a cup of your favorite herbal teas! Shop high-quality, stylish harnesses, leashes and more in this blog post.
After two years as a first-time dog mom, I've learned a lot. Here are 4 realizations I've come to along the way.
Exploring dog-friendly Quebec City on our first ever road trip with Henry! Read more to learn about how we planned and the fun places we visited with our dog.