Smol Dog, Big City: A Lifestyle Blog
henrythesmol.com is a lifestyle blog born from a passion for being a city dog mom who loves to spoil her dog!
A lot of what I learned about taking care of Henry came from advice I received from the dog community. I hope to be able to help other dog moms by sharing my experiences, stories and product recommendations, right here on the blog!
Ever wonder what city dog living is like? Join me as I share it all. Here, you can expect to find fashionable dog clothes, dog-friendly places, puppyhood advice, daily dog struggles, apartment living, traveling with your dog and everything else I love about dog mom life in the city!
Everything from puppyhood to living in the city with a Cavalier King Charles!
Topics you can expect to find in this category include: puppyhood, city life, dog-friendly home, places and travel, shopping guides and daily life with Henry!
The Nordstrom Anniversary Sale is here! Shop my dog mom picks from cute outfits, to dog toys, to everyday items for the stylish dog mom!
We had our very first dog-friendly staycation at the luxurious Four Seasons Hotel Montreal to celebrate my 30th birthday!
Are you an iced-coffee fan? In this post, I share my favorite way to relax with Henry, and some of the items I used to beautify my dog-friendly balcony!
Social media & blogging tips to start your pet's instagram account, blog or to increase your dog's online presence.
Topics you can expect to find in this category include: anything that has to do with social media Instagram, Pinterest, Facebook, Clubhouse, blogging, content creation, planning and marketing!
Did you just launch your dog's social media account? This blog post shows you where to find the Instagram insights dog momagers need to know, so you can create a content strategy for growth!
Where do those Instagram stories go after 24h? Are they lost forever? Learn how to find old Instagram stories on your dog's account in this post.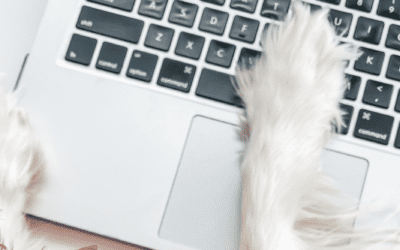 Dog momagers, spend more time with your dog and less time on your phone with these 5 time-saving social media tools for dog momagers!