Travel-Inspired Dog Accessories To Satisfy Your Wanderlust
Cavology's newest travel-themed dog accessories collection are sure to satisfy your wanderlust, and get you dreaming about your next vacation destination (dog-friendly, of course)!
With names like Rio, Lisbon, Kyoto and Nairobi, these beautifully-designed, matching will get you dreaming of traveling!
And if a new style of harness wasn't enough, Cavology also released 5 (YES FIVE!) new rope leashes. Of course, their names are just as fun: Daiquiri, Coconut, Lakeside, Laguna and Amazonia.
The new Cavology Wanderlust Summer 2021 collection launches May 28 at 12PM EST. Shop with code HENRY to save 10% on all your Cavology purchases.
Alright, packing our bags. Where to next?
Henry's wearing the Rio dog accessories, a design inspired by tropical rainforests of Brazil. This pattern is available in the following dog accessories: step-in harness, leash, bandana, waste-bag holder and matching scrunchie
The Lisbon pattern, reminiscent of Portuguese tiles is available in the setp-in harness, leash and matching waste bag.
For reference, Henry is about 15lbs and wears a size medium in the harness.
HENRY THE SMOL
Travel-Inspired Dog Accessories by Cavology For The Jet-Setting Pup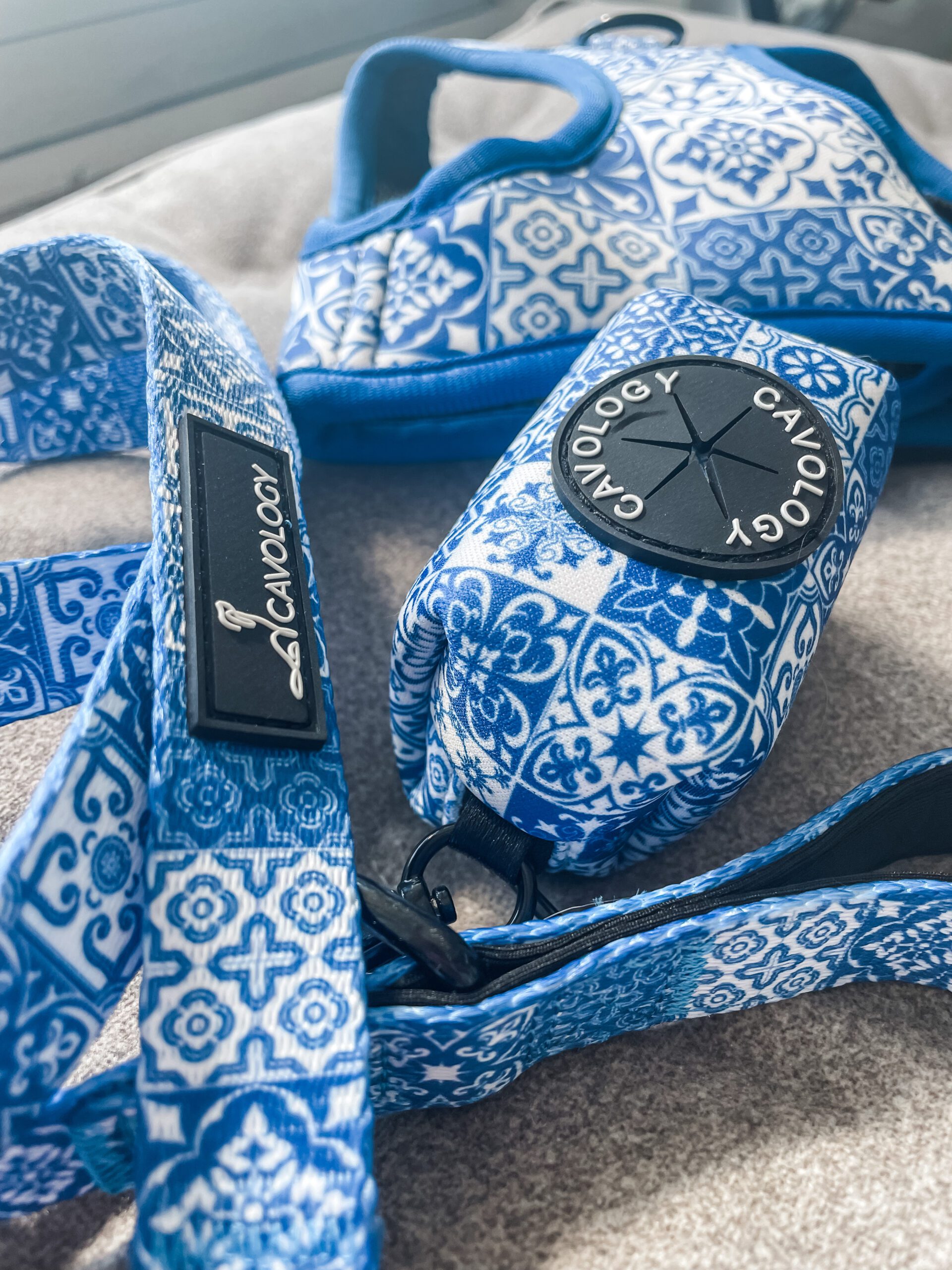 Different dog accessories are available depending on the design.
Available in the Kyoto pattern (pink floral design) is a bandana, collar, harness, leash, waste bag and matching srunchie.
The Nairobi neutral leopard print has a collar, leash, harness and waste bag holder.
The four new Wanderlust designs are meant to mix and match with the 5 new Cavology rope leashes, the dog accessory this Montreal brand is known for!
You can shop the new rope leashes here.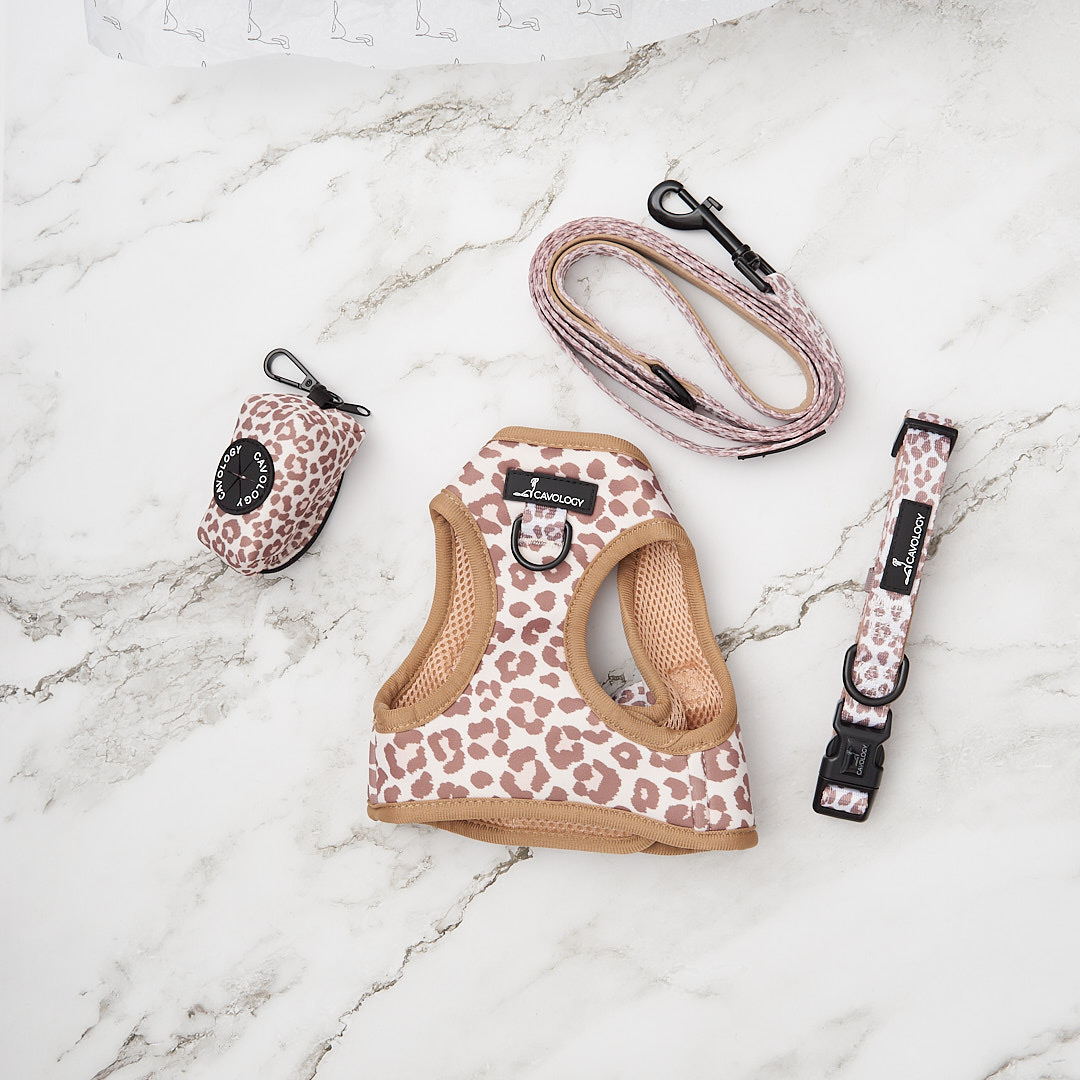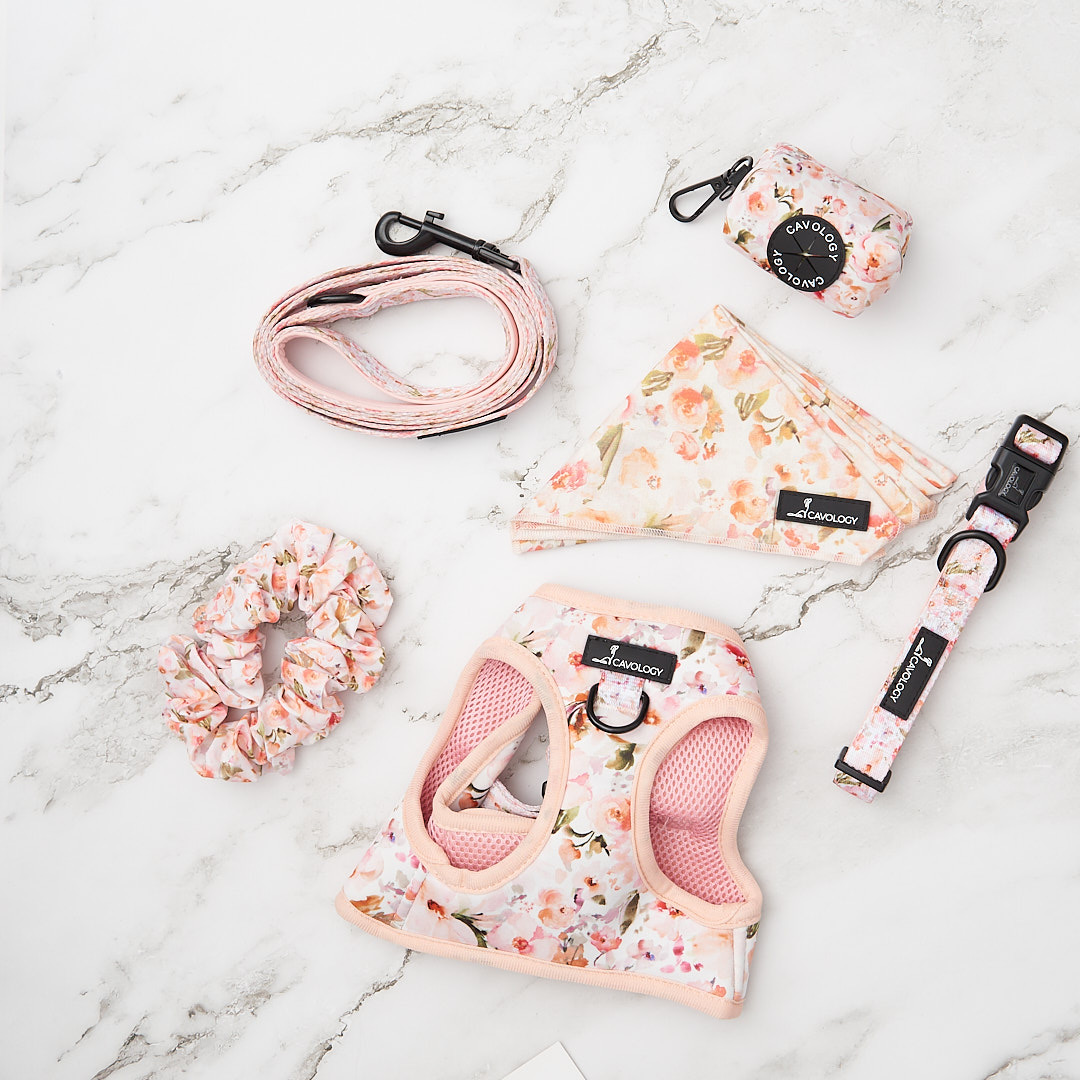 What a great way to kick off the Summer! It's sure to be a HOT one with this gorgeous new collection. I wouldn't expect anythng less from one of my favorite dog accessory brands!
Head over to cavology.com to stock up on some of these items and don't forget to shop with code HENRY to save on your entire order!
Bon voyage!
Disclaimer: Please keep in mind that some of the links included in this blog post are affiliate links and if you go through them to buy something, I will earn a commission. As an Amazon Affiliate I earn from qualifying purchases. The decision to purchase something is completely and totally up to you. If you do decide to purchase something from one of these links, I thank you for supporting Henry The Smol's blog!
Enjoyed this blog post? You might also dig these:
Are you an iced-coffee fan? In this post, I share my favorite way to relax with Henry, and some of the items I used to beautify my dog-friendly balcony!
We had the opportunity to chat with Monikah, super-creative dog mom to an adorable Cavalier named Daisy, who shares her dog-friendly home decor tips for a stylish, decluttered space and more!
Do you love apparel and accessories as much as I do? Then you'll love this series. Every week, step inside Smol's Closet as I share my product recommendation of the week. This week: BILLIEBONE dog treats & accessories!