Smol's Closet
Pick of the week: Cavology Signature Basics
Do you love apparel and accessories as much as I do? Then you'll love this series! Every week, step inside Smol's Closet as I share my product recommendation of the week! This week: the Cavology Signature Basics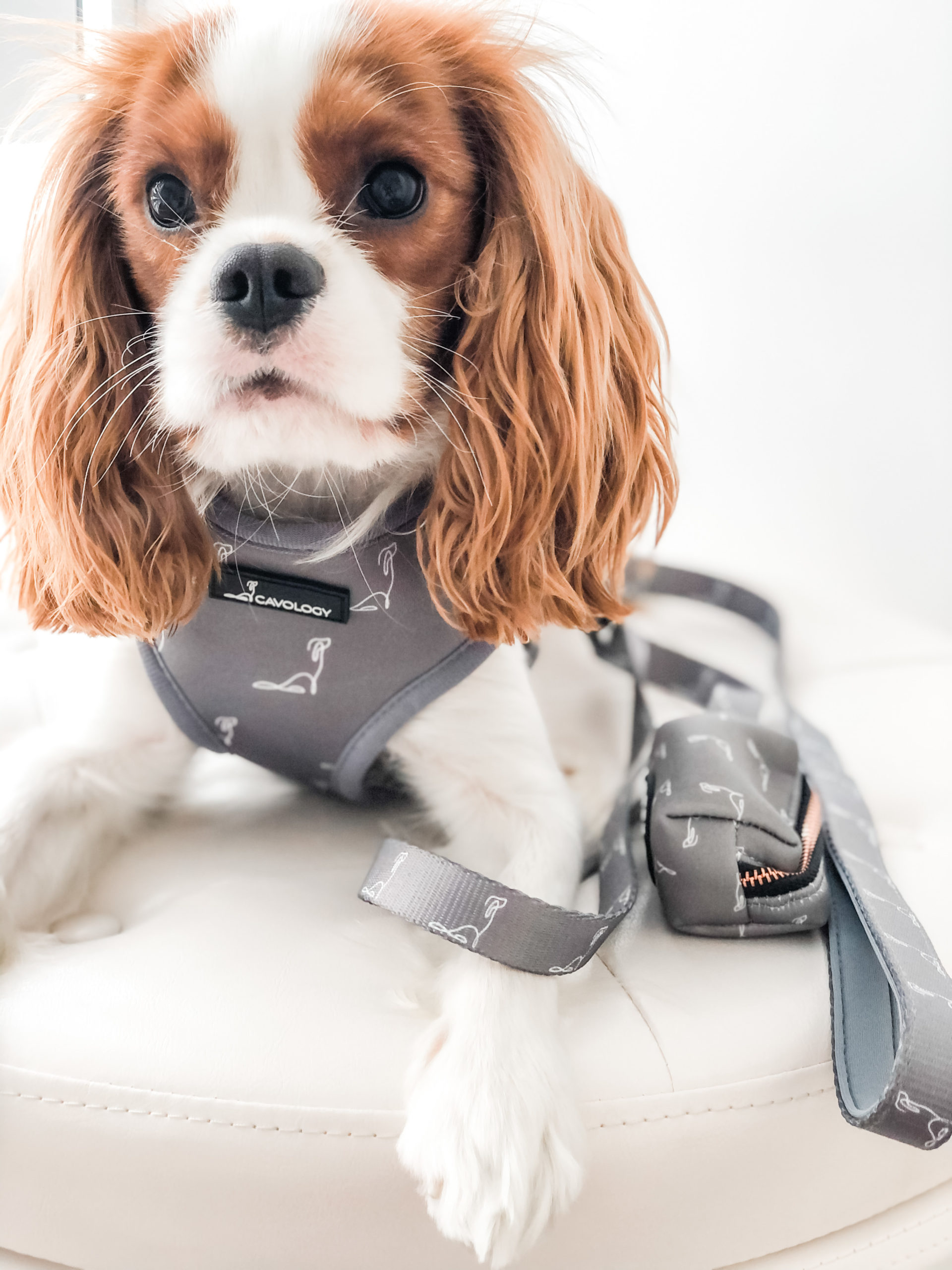 Why You'll Love It
Cavology's new Signature Basics collection comes in two colors that any stylish dog's wardrobe needs to have: black and grey. The neoprene harnesses are reversible, breathable and easy to clean; on one side you've got the very chic and subtle Cavology monoline logo, and on the other a solid color (which is perfect for mixing and matching with any of their gorgeous rope leashes)!
Henry is wearing the Ash bundle: reversible over-the-head neoprene harness, vinyl leash and waste-bag holder. Why we love this set: the added rose gold hardware! You know mama loves pink!
When You'll Use It
The Signature Basics collection is the perfect walking starter pack! If you're a new dog mom, and not sure what accessories to get first, these are a great place to start. New dog parents have lots of new expenses, so it's great that Cavology made this collection super affordable. Plus, these pieces are both chic and timeless, you know they'll never go out of style! 
These also make the perfect holiday gift for any dog parent (or a gift from you to you!). Cavology recently launched a series of holiday decor items and I hear there may be some more fun stuff on the way! Stay tuned! 
Disclosure: Please keep in mind that some of the links included in this blog post are affiliate links and if you go through them to buy something, I will earn a commission. As an Amazon Affiliate I earn from qualifying purchases. The decision to purchase something is completely and totally up to you. If you do decide to purchase something from one of these links, I thank you for supporting Henry The Smol's blog!
Enjoyed this blog post? You might also dig these: 
If you're a fan of lavender, then this post is for you. It's our yearly family tradition, and now Henry is part of it too, because La Maison Lavande is dog-friendly! Read more about these dog-friendly lavender fields near Montreal, in this blog post.
The Nordstrom Anniversary Sale is here! Shop my dog mom picks from cute outfits, to dog toys, to everyday items for the stylish dog mom!
We had our very first dog-friendly staycation at the luxurious Four Seasons Hotel Montreal to celebrate my 30th birthday!