The Best Accessory for On-The-Go Dog Moms: The Maxbone City Carrier
What's not to love about the Maxbone City Carrier! It has all the pockets you need for all your important dog mom necessities, plus it's the perfect city accessory. Featured in this post: the Maxbone City Carrier!
Why You'll Love It
So chic and stylish, yet functional and practical, the Maxbone City Carrier doesn't just hold Henry, but doubles as a cute bag for all his belongings. It's lightweight, and with all its added pocket space, I can fit so many of my own things in it too. It's also safe and cosy; equipped with an interior leash clip for your dog's harness on the inside of the bag and lined with fluffy faux sherpa.
Where You Can Find It
The Maxbone City Carrier is available online here. It comes in one size, in a classic neutral beige color. If you're looking for something more sporty, that zips up, you'll want to check out this Sport Carrier (equally fashionable and practical!) The city carrier comfortably holds 30 pounds (Henry is 15 lbs and I have no problem carrying him around). The lining is hand-washable, and you should only spot clean the outer shell.
And if you plan on flying with your dog. Maxbone juste released a *NEW* airline approved carrier: The Global Citizen. You'll definitely want to check it out for your next vacation!
When You'll Use It
The City Carrier is a perfect accessory for any dog-parent (whether you live in the city or not!) It's also great for long walks, when your pup gets tired of walking. If you're travelling, it doubles as an on-the-go cosy bed; a home away from home when you're staying at a hotel. It's a cute way to bring your dogs belongings with you anywhere when visiting friends and family. We've especially used it whenever we're out in public, to practice keeping Henry calm: he'll stay occupied in his carrier while we enjoy a meal outdoors or sip our coffee in a park.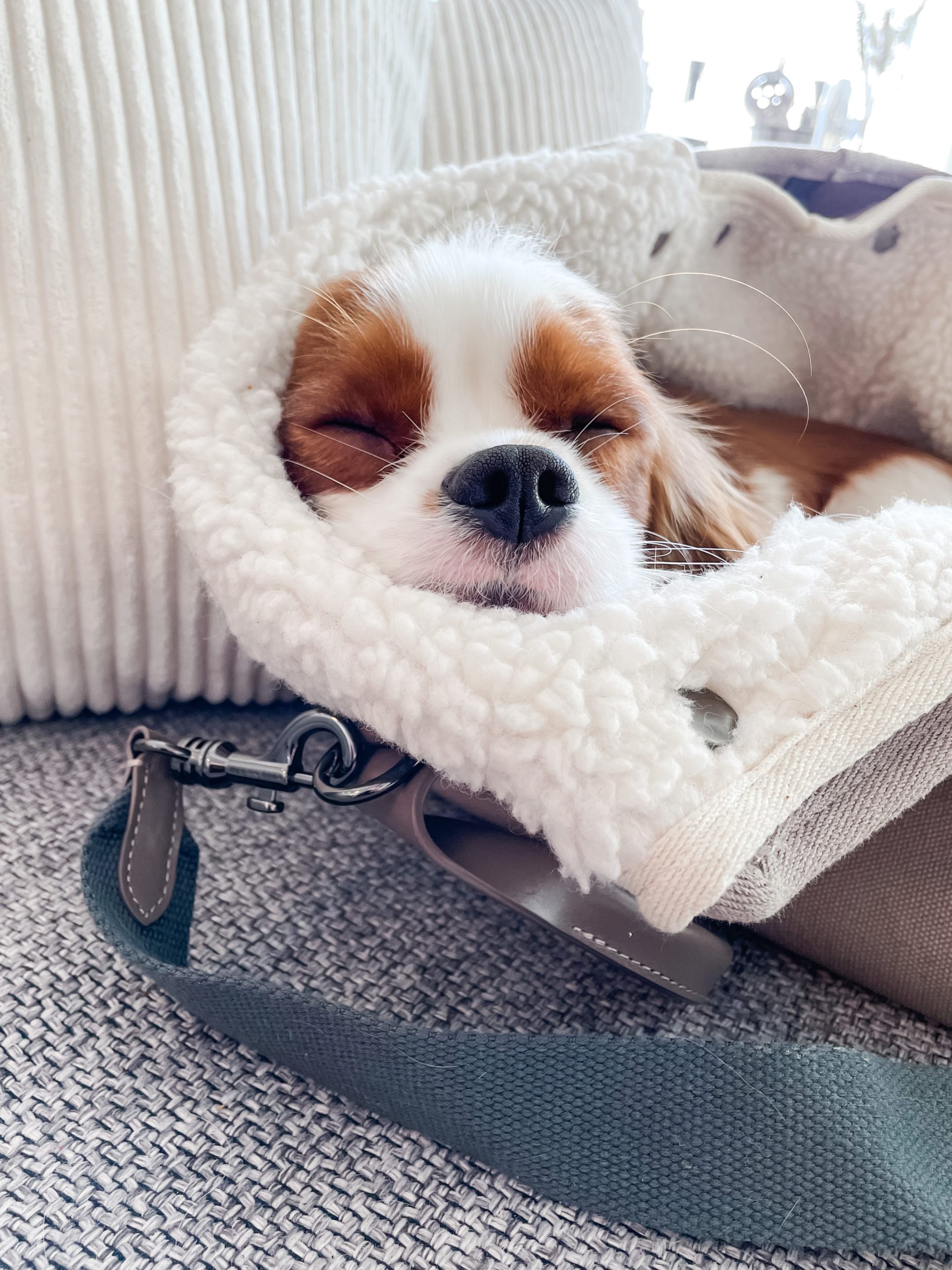 If you love the City Carrier, you might also like these:

Don't forget to shop with discount code HENRY at checkout to save 15% on all your Maxbone purchases!
Disclosure: Please keep in mind that some of the links included in this blog post are affiliate links and if you go through them to buy something, I will earn a commission. As an Amazon Affiliate I earn from qualifying purchases. The decision to purchase something is completely and totally up to you. If you do decide to purchase something from one of these links, I thank you for supporting Henry The Smol's blog!
Enjoyed this blog post? You might also dig these: 
Fall 2021's must-have dog accessories are Cavology's latest drop, inspired by a cup of your favorite herbal teas! Shop high-quality, stylish harnesses, leashes and more in this blog post.
After two years as a first-time dog mom, I've learned a lot. Here are 4 realizations I've come to along the way.
Exploring dog-friendly Quebec City on our first ever road trip with Henry! Read more to learn about how we planned and the fun places we visited with our dog.