Anyone else struggle to get your pup to relax when working from home?! We definitely do. Our solution: multiple daily walks. Yes, it initially required a little more structure and scheduling, and a little more discipline, but it's totally worth it. It's amazing to see how repetition and consistency has such a positive effect on Henry. Especially during quarantine times, walks give us a little something to look forward to in our day!
As we increased our walks, we came to realize that there are certain products we just can't do walks without. We created a list of our 5 city walk essentials to make daily walkies in the city as easy as possible!
Disclosure: Please keep in mind that some of the links included in this blog post are affiliate links and if you go through them to buy something, I will earn a commission. I link companies and their products because in my opinion, they're good quality. The decision to purchase something is completely and totally up to you.
Henry is a loveable pup, but the puppy energy is real! On top of the general [over]joy and zoomies (which are totally adorable, of course) Henry barks. He barks A LOT. He barks when you have food, he barks for attention, he barks when he's playing, he barks at birds, he barks when meeting new friends: Henry barks. When you're living in a condo, the barking can become problematic. The last thing I want is to bother my neighbours! We've tried a bunch of different things, but the best has been increasing the frequency of walks. This has been amazing! As I write this, he's asleep at my feet. As much as I love playing with Smol and giving him all my attention, there comes a time in the day when I need to get a little work done! He's a lot calmer, and seems to respond a lot better to whatever is happening around him.
We had to readjust our daily schedules somewhat to allow for more walks. It's now become a routine, and it's also a nice little breather for us pawrents who work in front of a computer all day.
Here's what our daily walk schedule can look like:
7:30AM First walkies of the day – quick turn around the block, hitting all our usual city spots. A post over here, a construction cone over there and voila! Ready for breakfast.
11AM-12PM We'll take him for a 2nd walk here; we notice he has less accidents in the house, or marks less in the house, when we take him on this walk. The marking definitely stopped after getting him neutered, though. You can read all about what to expect when neutering your dog here.
3PM or 4PM 3rd walkies (this one is optional, depending on Henry's energy-level)
He usually sleeps until dinner [prime working time right here for us hoomans!]
8PM Dinner
9PM Evening walkies! We try to make this one extra long so he sleeps very well and doesn't wake us up to pee in the middle of the night! Sometimes we'll go on another walk a few hours later, just in case
It's a work in progress, and these times are approximate, but we definitely noticed an improvement as far as accidents in the house, marking and barking are concerned! As the saying goes: a tired pup is a happy pup!
Featured here: Cavology SoHo City-Length Rope Leash, Black Waste-Bag Holder
Here are 5 city walk essentials: we just can't do walks without! We always make sure tohave these items handy during our walks!
Follow @henrythesmol on Instagram to see our latest walkies adventures! Tag us in your stories to share what your walkies look like.
Poop bags
An absolute necessity! There are so many options available out there. We've found Earth Rated
is a great brand; not only are they from Montreal, but they're recycled material and easy to open. They have an array of scented and unscented products, and I've tried they all. I have to say the lavender-scented products have got to be my favorite! I just love the soothing smell of lavender while I'm picking up my dog's business. Shop my favorite poop bags here!
City-length Leash (and Cavology Poop-Bag Dispenser!)
RUBBER BOOTIES
A literal game-changer. Thanks to Herky & Milton's mama for this genius idea! Dirty paws are inevitable in the city, but with a cav it seems impossible to keep their little white "Grinch feet" clean! Especially when it's raining, it's just the worst! I tried cleaning off Henry's feet with a wipe or even doing a lower-body bath when they would get really dirty, but seriously nothing compares to the simplicity of just wearing boots! Especially that last walk of the night, Henry's paws need to be clean if he's sleeping in our bed!
Sleek & Comfy Step-In Harness
Pet Water Bottle
If you're thinking of going on a longer walk, or if it's a really hot day, make sure to bring some water! We got our Gulpy Pet Water Dispenser from our first ever PupBox subscription, but seriously there are so many different types of portable pet water bottles
you can find on Amazon, and they're just so convenient to have on a long walk or hot day.
Bonus: Treats!
If you're thinking of doing a little training (or photoshoot!) on your walk, we recently tried these sweet potato crisps from BillieBone, and Henry LOVES them! Plus they're super easy to carry around, 100% natural and made with local, organic ingredients from Montreal. Try them out and let us know what you think!
Subscribe to our weekly newsletter to receive a 10% discount code for your Billiebone purchases!
There you have it, our city walk essentials. That's how Henry walks his walk. We'd love to hear what you bring with you on a walk! Share some suggestions in the comments below, or tag us in your Instagram stories on your next walk. We can't wait to see how you do "walkies"!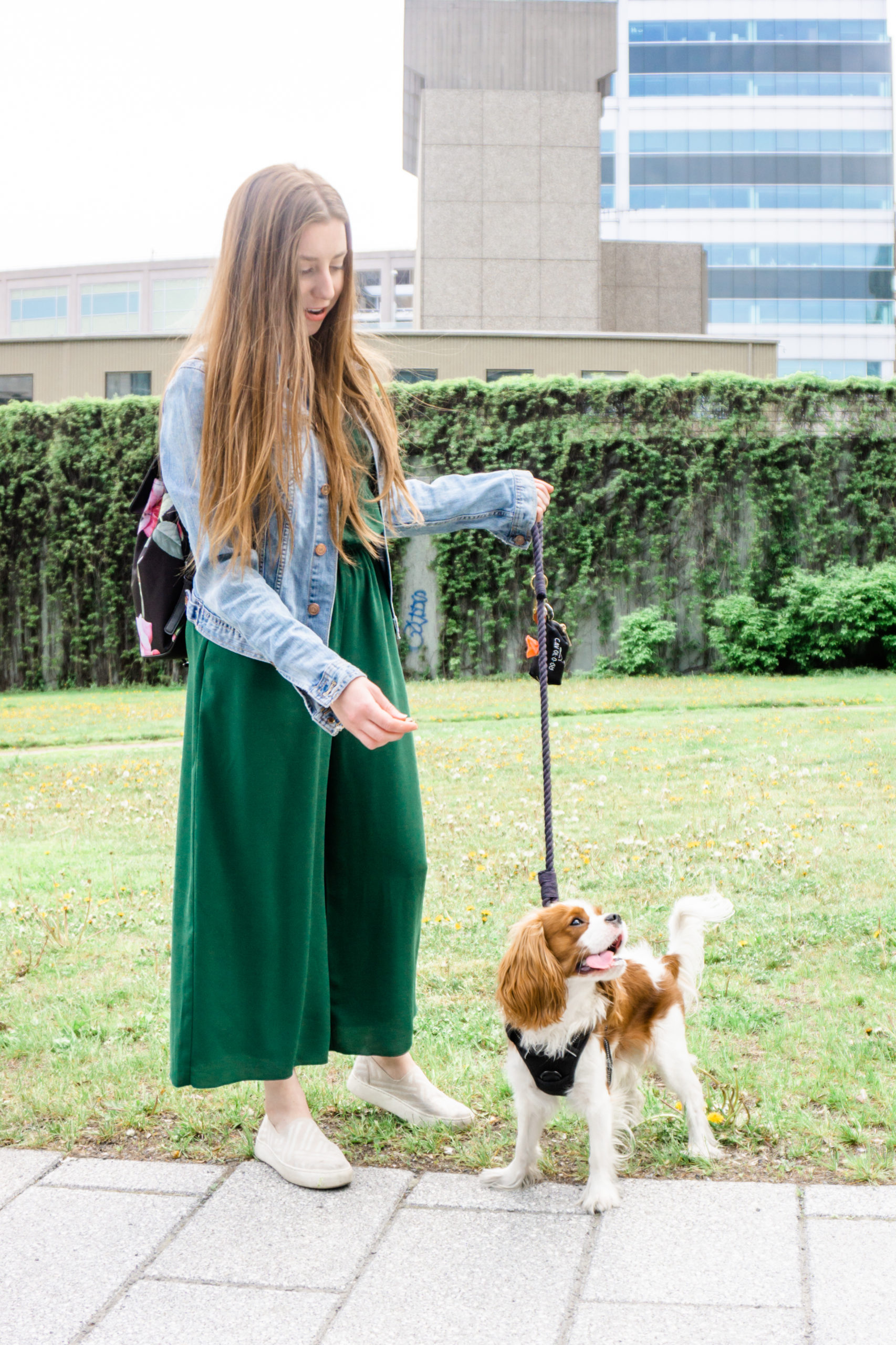 Enjoyed this blog post? You might also dig these: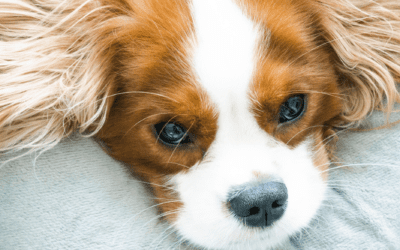 Neutering/Spaying your dog is such a standard procedure, but no one really talks about how stressful it can actually be. This post is not meant to be educational in terms of medical information, but rather a recounting of what we as dog parents experienced, from both an emotional and practical perspective.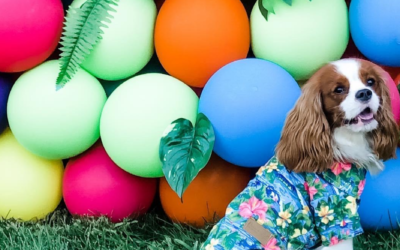 Alright, call us crazy, but we planned the ultimate tropical 1st birthday pawty for our dog. Henry will only turn 1 once, so we figured, why not make it special! (As if we need an excuse to spoil our dog, am I right!?) Looking back at all the pictures and videos from the celebration, we don't regret it one bit.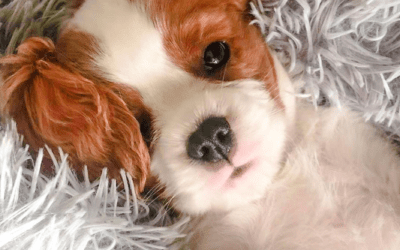 Preparing for your puppy is THE most exciting time. It might be a little overwhelming too, if you're thinking about all the last little details. I've put together a Puppy Prep Checklist to make you sure you have everything you need before welcoming your fur baby!