5 City Dog Walk Essentials
Walks are a daily part of any dog parent's day. In fact, now more than ever, I'm thankful to have Henry. He gives us an excuse to go outside and get some fresh air. It can be easy to forget to take a break when you're working from home, sitting in front of a computer all day.
After a year of being first-time dog parents, living in the city, we realized that there are certain products we just can't do walks without. We created a list of our 5 city walk essentials to make daily walkies in the city as easy as possible!
Disclosure: Please keep in mind that some of the links included in this blog post are affiliate links and if you go through them to buy something, I will earn a commission. I link companies and their products because in my opinion, they're good quality. The decision to purchase something is completely and totally up to you.
Henry is a loveable pup, but he's also an anxious pup! On top of his generally energetic mood, Henry barks.
He barks A LOT. He barks when you have food, he barks for attention, he barks when he's playing, he barks at birds, he barks when meeting new friends: Henry barks. When you're living in a condo, the barking can become problematic.*
*Update January 18th, 2021: we've been working with a positive reinforcement trainer, as the barking was getting out of hand. As it turns out, frequent walks are not always the solution for an anxious dog. Identifying the triggers and working on calm has been really helpful.
Henry doesn't bark on walks anymore. You can read all about our training and quieting anxious barking here!
Featured here: Cavology SoHo City-Length Rope Leash, Black Waste-Bag Holder
Here are 5 city walk essentials: we just can't do walks without! We always make sure to have these items handy during our walks.
Follow @henrythesmol on Instagram to see our latest walkies adventures! 
City-length Leash (and Cavology Poop-Bag Dispenser!)
RUBBER BOOTIES
A literal game-changer. Dirty paws are inevitable in the city, but with a cav it seems impossible to keep their white feet clean! Especially when it's raining, it's just the worst!
I tried cleaning off Henry's feet with a wipe or even doing a lower-body bath when they would get really dirty, but seriously nothing compares to the simplicity of just wearing boots! Especially that last walk of the night, Henry's paws need to be clean if he's sleeping in our bed!
In the winter, between the slush and the salt, Henry absolutely needs boots. We use lined wellies from Canada Pooch. 
Sleek & Comfy Step-In Harness
Step-in Harnesses are literally the best! When Henry was little, we had the Puppia over-the-head harness, and we've also tried the dual-clip, no-pull harnesses, but I personally find them to be so bulky, and Henry isn't really a fan. For some, however, it does help for walk-training.
My new favorite harness, though, is the Maxbone Globetrotter Harness. It's a step-in, easy to put on harness with a velcro closure, as well as an ajustable buckle. Maxbone has different varieties of step-in harnesses you can shop here.
Shop Maxbone best-sellers here! Sign up to my mailing list and get 15% off with my Maxbone Promo Code!
There you have it, our city walk essentials. That's how Henry walks his walk. We'd love to hear what you bring with you on a walk! Share some suggestions in the comments below.
We can't wait to see how you do "walkies"!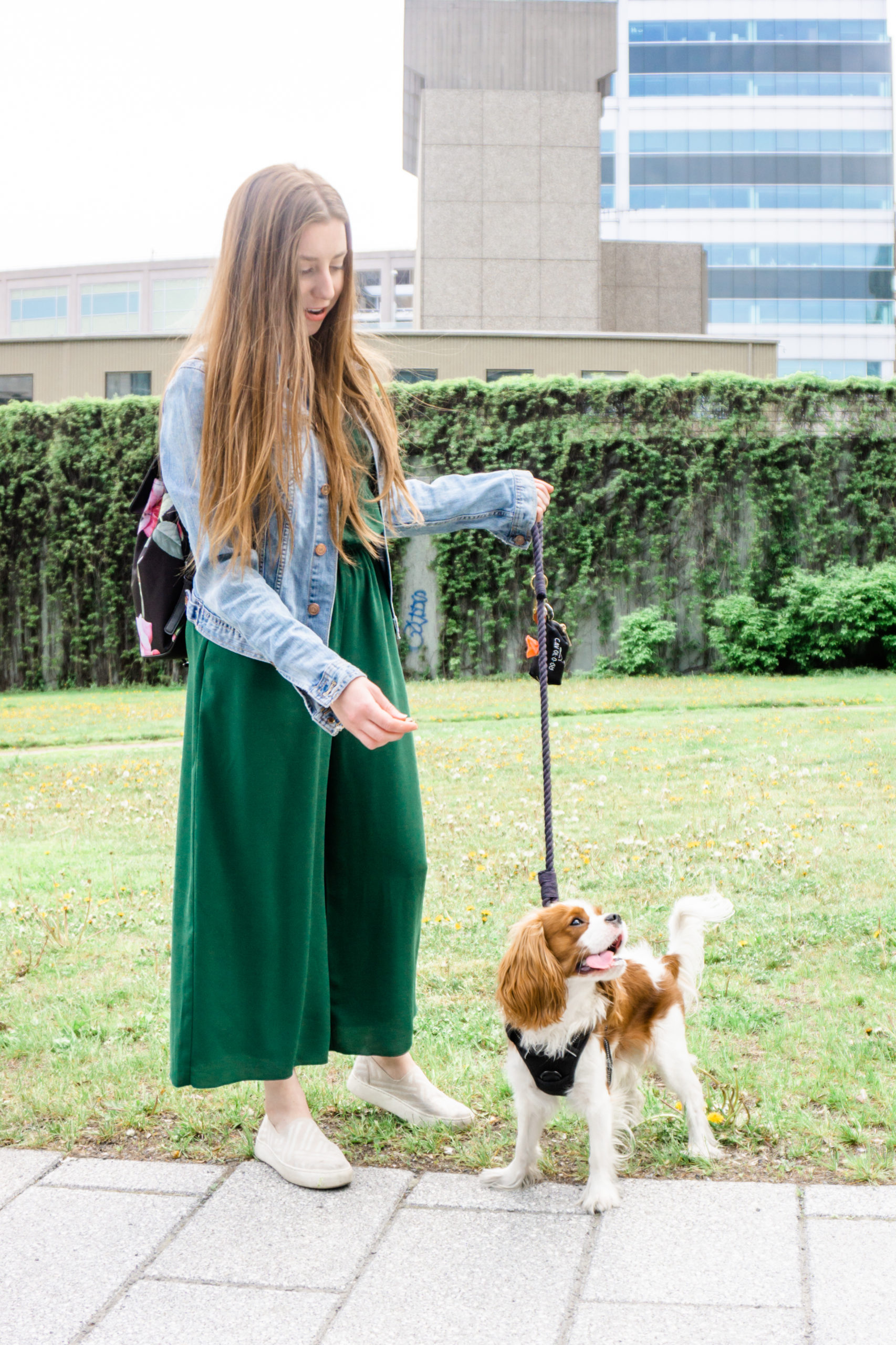 Enjoyed this blog post? You might also dig these: 
We're having a Dog Mom Talk with positive reinforcement trainer Ali Smith. She is the founder of Rebarkable and shares all about her new dog training business and her best tips for puppy training in this blog post!
This week's Dog Mom Talk features boss-blogger Britt, as she shares the story behind her pet resource blog, Shed Happens, as well as tips for taking care of dogs with allergies.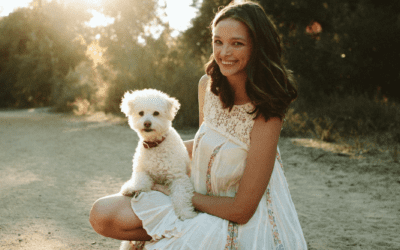 This week's Dog Mom Talk, features the impressive celebrity dog trainer Nicole Ellis as she shares some training tips and advice for traveling with your dog!