Great First Pet Products for Your New Dog!
We've discovered so many great brands over the last few months and we're thrilled to share them with other dog parents. We're always looking for new pet products and suggestions: what should we try next?!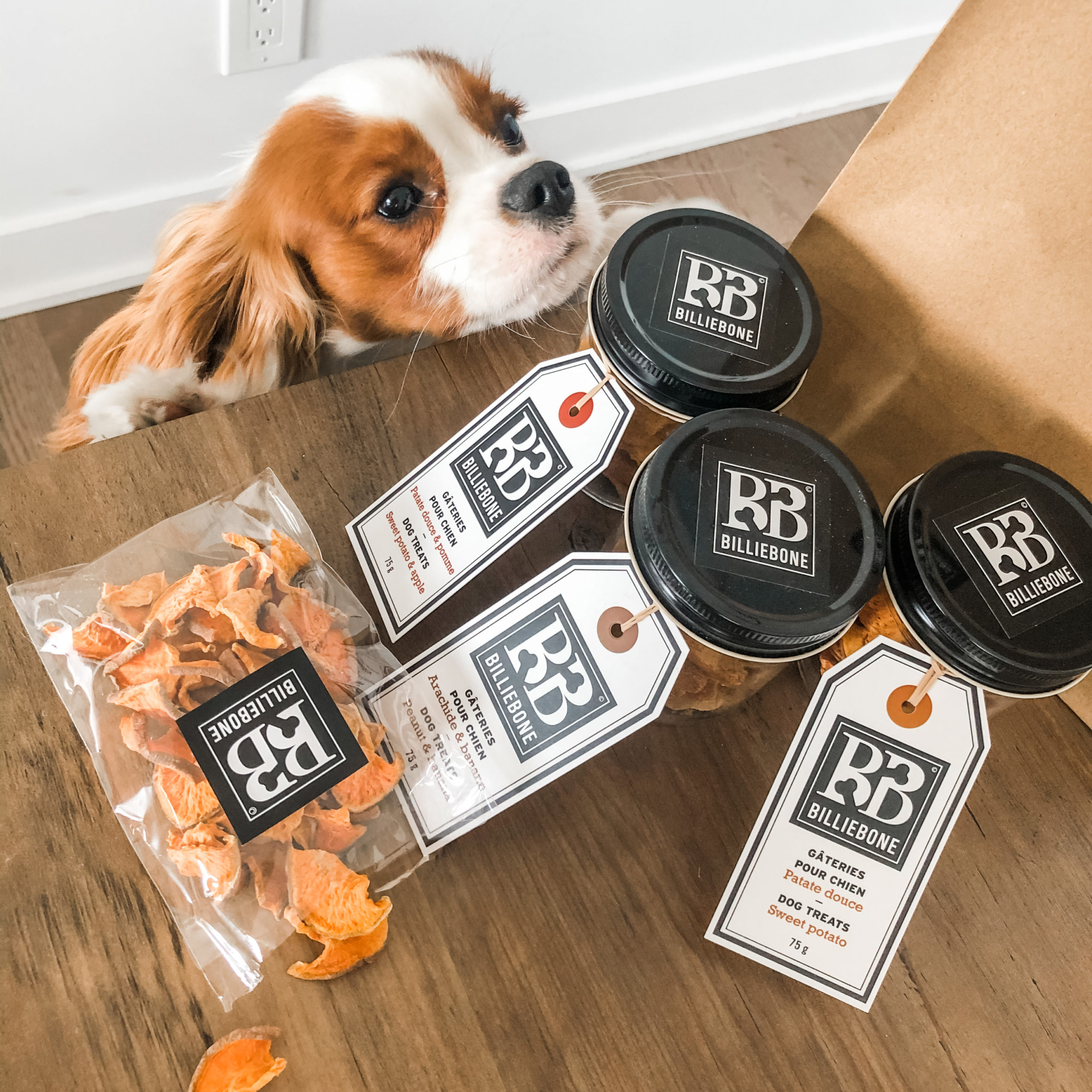 "I work hard so my dog can have nice things"
I don't know who I should credit with that quote, but it rings so true for me. Why have a pup if you can't spoil them, right?! I LOVE being a dog mom, I love spending hours on Instagram and Pinterest scrolling through colourful bandanas, bowties, clothes, leashes, collars, treats, furniture and basically any and all pet products. I just love it. At the time of writing of this blog post, I'm only just starting to discover different pet businesses, but when Henry was just a puppy, most of my purchases came from Amazon. In fact, a lot of them still do when it comes to thematic outfits or daily essentials! 
I also recently created an affiliate shop filled with all my product recommendation! I made it easier for you to find everything all in one place. Check it out here!
Disclosure: Please keep in mind that some of the links included in this blog post are affiliate links and if you go through them to buy something, I will earn a commission. I link companies and their products because in my opinion, they're good quality. The decision to purchase something is completely and totally up to you.
As you know, we stumbled upon Cavology during our Cavalier research process/adoption adventure. In fact, we purchased our first bandana (shown here) at a pop-up in NYC in August 2019, before Henry was even born! We love this Montreal business SO much, all the pet products they carry, and the awesome fam behind it!
In fact, we are so excited to announce that Henry has just recently become a brand rep for Cavology! That means when you use our special promo code, you'll get a sweet discount on your purchases! Make sure to subscribe to my weekly newsletter to get the code.
Henry's Cavology collection never stops growing: they come up with new, creative must-have leashes with every launch! I love the fact that every single item can be mixed and matched. If you're a fan of the brights and bolds, you'll LOVE the Summer essentials! Make sure you get your paws on one of their limited-edition ombré leashes. I just snagged my long-awaited Ocean Views ombré and I can't wait to show you all! My Sea Breeze leash looks stunning next to my Blenheim coat, and it matches both my pineapple and cactus bandanas perfectly. With its new holographic rainbow hardware, it'll look absolutely stunning in your Insta-stories! For those Autumn neutrals, you'll want to check out the delicious Fall collection. I go through all the details of these gorgeous details in my Fall Fashion Faves blog post. Read it here!
Among some of my all-time Cavology faves are the Peonies Rope Leash with its stunning rose-gold hardware and the Park Avenue Luxe leash with its timeless sleek look. Classics!
Local discovery! Henry is obsessed with these treats (which is great for us to get him to listen!) When looking for treats, we try to stick to healthy foods, simple, single or minimal ingredients; we like to know what's in our dog's food. It's an added bonus when we can find local companies to support!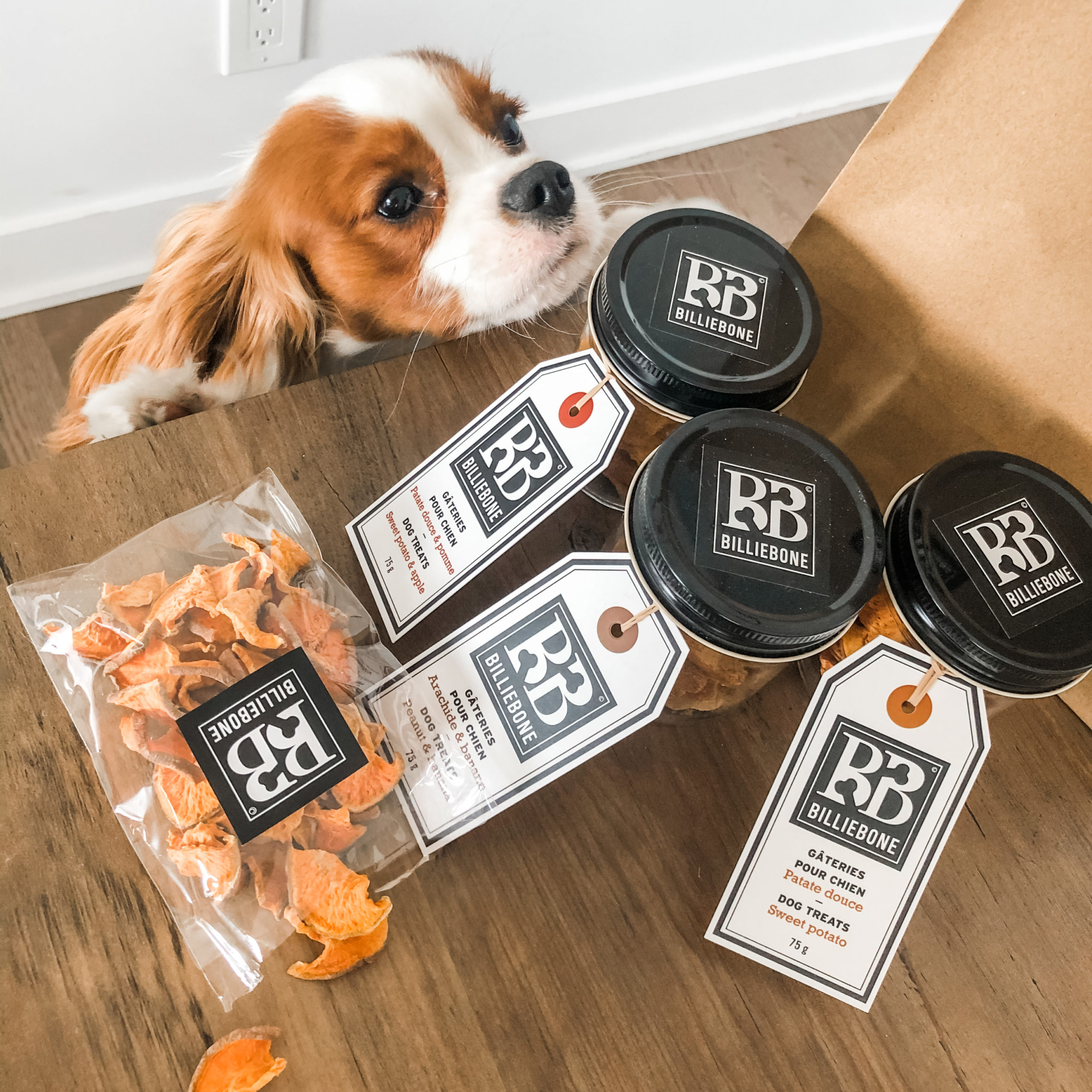 Henry LOVES his Billiebone treats! Designed by Montrealer Brigitte Nadeau, these treats are all handmade with the best ingredients. I love the fact that they're made from organic, simple plant-based ingredients and come in adorable little mason jars (see photo)! All flavours sounded delicious so we had to try all three: sweet potato crisps (you can see Henry devouring them in our Insta-story highlights), peanut & banana cookies, and apple & sweet potato cookies. Brigitte was so kind and delivered our order personally, right to our door! Not only are these pet products local, handmade and organic, but they also support the SPCA with every purchase. We're big fans of companies who give back to the community! Highly recommend you get your paws on these scrumptious goodies, they ship to Canada and the US! Grab a discount code toward your Billiebone order when you subscribe to my mailing list!
I love the idea of monthly subscription boxes filled with various pet products to discover; Henry goes through toys so quickly and having to purchase new toys every other week gets expensive. We got many of our initial toys from our PupBox subscription, which was great! But otherwise, many of our toys are found on Amazon.
A lot of Henry's toys revolve around food and keeping him busy. His absolute favorite is the Planet Dog Orbee-Tuff Snoop Interactive Puzzle. We put in a treat, and it'll keep him busy for hours. Another fun one to occupy the Smol is the Lickimat (thanks Herky & Milton's mom!). Spread a banana, or peanut butter—anything spreadable, really—and your pup is entertained! These are great because they don't slip, and they're really not as messy as I expected them to be. Last but not least, the Milk & Cookies burrow toys from ZippyPaws are probably Henry's absolute fave! He loves to find the squeaky cookies, and he absolutely loves playing fetch with them too. Really anything plushy that squeaks is fun for this little pup!
GROOMING
(Not an ad, I just love their stuff!) I'd seen Kin+Kind on Instagram and heard so many great things about them! They have so many different products from shampoo to supplements. I love the fact that they categorize their pet products depending on your needs, making it super easy for you to shop! We got the Puppy Kit which included lavender odour neutralizer, oatmeal shampoo, dog ear cleanser and supplements. I looooove the lavender odour neutralizer so much, it smells SO good. I use it everyday. You can spray it on everything, furniture, linen and your pet! The shampoo is great too; it smells amazing and a little goes a long way. We've had these products for months, they're totally worth it! I will definitely be buying from them again soon; I'd be so curious to try their Waterless Foaming Shampoo! Stay tuned for a review! You can find more of my grooming essentials on my Amazon shop here!
Enjoyed this blog post? You might also dig these: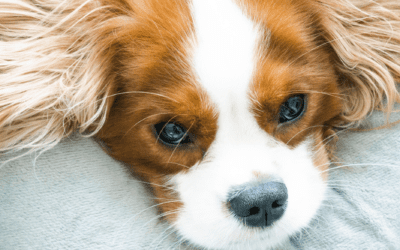 Neutering your male dog is such a standard procedure, but no one really talks about how stressful it can actually be. Find tips for an easy recovery and helpful products to keep your dog comfortable in this blog post.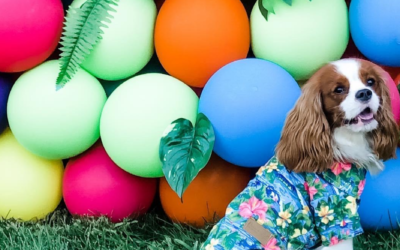 Throw the ultimate birthday party for your dog with some of these decor ideas, DIY dog treats and party planning tips!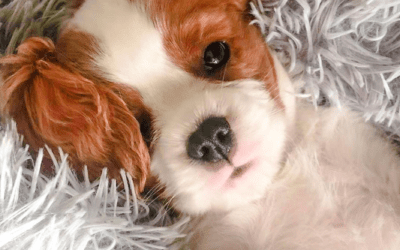 Preparing for your puppy is THE most exciting time. It might be a little overwhelming too, if you're thinking about all the last little details. Make sure you have all the dog stuff you need before welcoming your fur baby with this Puppy Prep Checklist!