Preparing for Puppy: Welcoming Your Furbaby!
Preparing for your puppy is THE most exciting time. It might be a little overwhelming too, if you're…
The days leading up to bringing your puppy home are probably THE most exciting
I can't believe another month has already flown by! Henry is going to be 1 year old in 2 weeks! It's nuts. I decided to dedicate this past month—the last one before his first birthday—to puppyhood prep and all the steps we took to get ready for Henry's arrival. By now, you've gone over the signs you're ready to become a dog parent, got yourself some pet insurance, shopped at some of my favorite brands and are mentally preparing for the upcoming eventual struggles! There is one last thing that will help in welcoming your fur-baby, and this is something Juan and I did a couple weeks before Henry's official Gotcha Day!
The days leading up to bringing your puppy home are probably THE most exciting. We were so lucky to be in close communication with our breeder. She really prepared us with checklists and step-by-steps for feeding and what to expect during the first couple of days. What's even better is 90% of the items we needed were easily available on Amazon.
Shopping for your new puppy can get overwhelming, so I'm hoping this blog post take some of the stress off of your prepping!
There are so many things to think about, it can feel a little overwhelming if—like us—you're a first-time dog-parent! The first few days (ok, months) you probably won't get much sleep, your puppy will cry and your patience will be thin (am I still talking about a dog, here?) Don't despair! It will be okay! Consistency is key, but remember to be kind to yourself first. Let me break it down for you, and hopefully by the end of this blog post, you'll feel ready to own your new role as a puppy parent! (Or if you're already a dog-parent, this will take you on a trip down memory lane!)
Before going any further, I'd just like to say I am not a vet nor a dog trainer, or any such professional dog-related expert. I am just speaking from my own personal experience, relaying what I've learned and what's worked for me. Please keep in mind that some of the links included in this blog post are affiliate links and if you go through them to buy something, I will earn a commission. I link companies and their products because in my opinion, they're good quality. The decision to purchase something is completely and totally up to you. If you do decide to purchase something, I thank you for supporting this blog!
Let me break it down for you
I'm the kind of person who can get easily overwhelmed by a lot of information at once, especially if it's for something so new, like preparing for a puppy
! I make lists to organize my thoughts in bite-size nuggets. That's essentially what I did to prep during the days leading up to going to pick up Henry. It went a little something like this:
Grooming: Getting Started Early
Setting Up a Safe Space
A couple of days before you go pick up your puppy, make sure you've dedicated a space for them in your house. This will be their "safe space":
if you're opting for a crate, make sure it's a good size—keep in mind how big your puppy will get.
Our crate came with dividers so we could adapt the space as Henry grew. You want
your crate
to be as cosy as possible: include some
soft blankets
maybe a
crate bed
and something that smells like "home" for him. Our breeder gave us a little plush toy that smelled like his family
(as seen in the picture at the top of this post)
so he wouldn't experience too much separation anxiety. There are several advantages that come with crate training that will help you so much in the future. In hindsight, I wish we would've been better about our crate training…
Check out this Zak George video that teaches you how to crate train your puppy.
Dog-Mom Tip: You want to also make sure that you puppy-proof the main areas that you will allow your puppy to go. We learned this the hard way! Remove any books or breakables within puppy-level reach. Remember to always keep an eye on your fur-baby!
Picking Up Puppy
If you're going to pick up your puppy and your breeder is quite a drive away, you might want to get yourself a pet carrier
. There are several varieties available, but we opted for a soft travel carrier from Be One Breed, it looked like this one from Amazon:
[If you want to splurge, check out this stunning olive green sport carrier from Max-Bone!] On our way to pick up Henry, we packed blankets and a calming, lavender-scented plush Kong toy in his carrier. The breeder had started us off with the puppy food she had been giving him so we used that as "treats", but we also brought some chicken Purebites with us. We wanted car rides to be as positive as possible right from the start, so we showered him with treats and praise. Henry stayed in his carrier throughout the entire hour and a half drive from Granby to Montreal, but it took a little time for him to settle in. When he started crying, I remembered the breeder would play Jazz music for the puppies during the day to calm them down. I thought that might be soothing. To my surprise, it worked! I put on some Jazz in the car, and he went to sleep almost immediately. We didn't hear another peep until we got home. Like magic!
Dog-Mom Tip: If you plan on flying with your puppy, when you're shopping for your carrier, make sure it's airline approved!
Potty & Walks
The first few days at home are probably the trickiest.
Rover.com
has some really great tips for surviving the first 24 hours.
Check it out here.
My advice: get yourself a routine right from the start, dogs thrive on routine and consistency. Now that Henry is almost a year old, he's gotten so used to eating at a certain time, that everyday around 8pm he'll sit in front of us and stare at us like:
"So? Are you going to feed me, or what?"
You might even want to take a couple of days off. Ideally, you've brought your puppy home on a weekend. You want to get your new puppy used to his surroundings as soon as possible, and you can't leave a puppy in a crate alone for 8 hours. I would say our most difficult aspect of puppyhood was potty training. We started with
pee pads
inside, and
grass patch
on the balcony (we live in an apartment). In hindsight, Henry probably would've had less accidents if we had opted for crate training and were more consistent with taking him outside right from the start.
Our bad!
Dog-Mom Tip: The biggest takeaway we kept from the trainer who came to help us is majorly rewarding Henry after he goes to the bathroom in the right place! Celebrate their good behaviour with training treats and lots of praise immediately. This is still helping us today with his marking!
Grooming: Getting Started Early
Our breeder stressed that it was super important to get your puppy used to things you'd want for your dog to be okay with in the future. Good grooming, especially dental hygiene, is key to avoiding long-term health issues, and frequent trips to the vet. Plus, you want to get your puppy used to being poked and prodded (similarly to what would happen at the vet), the whole idea is to create positive experiences around these activities—and of course, do so consistently.
These are some of the key products we used (and continue to use) for daily grooming.
What I love about grooming is that it becomes a nice, calm time to bond with your dog.
Dog Mom Tip: I had such a tricky time with nail clipping at the beginning that I brought Henry to the vet to get it done. When she did it, she suggested I get a small, cat nail clipper, since Henry's nails were so
smol.
That and giving him something to distract himself with, like a LickiMat
covered in peanut butter, has made it easy for me to clip his nails now.
Fall is here! Time to pupdate our wardrobes. Don't worry, I took care of all the scrolling & searching to help you find cute fall outfits, all in one place! Shop my Amazon store for instant shopping gratification.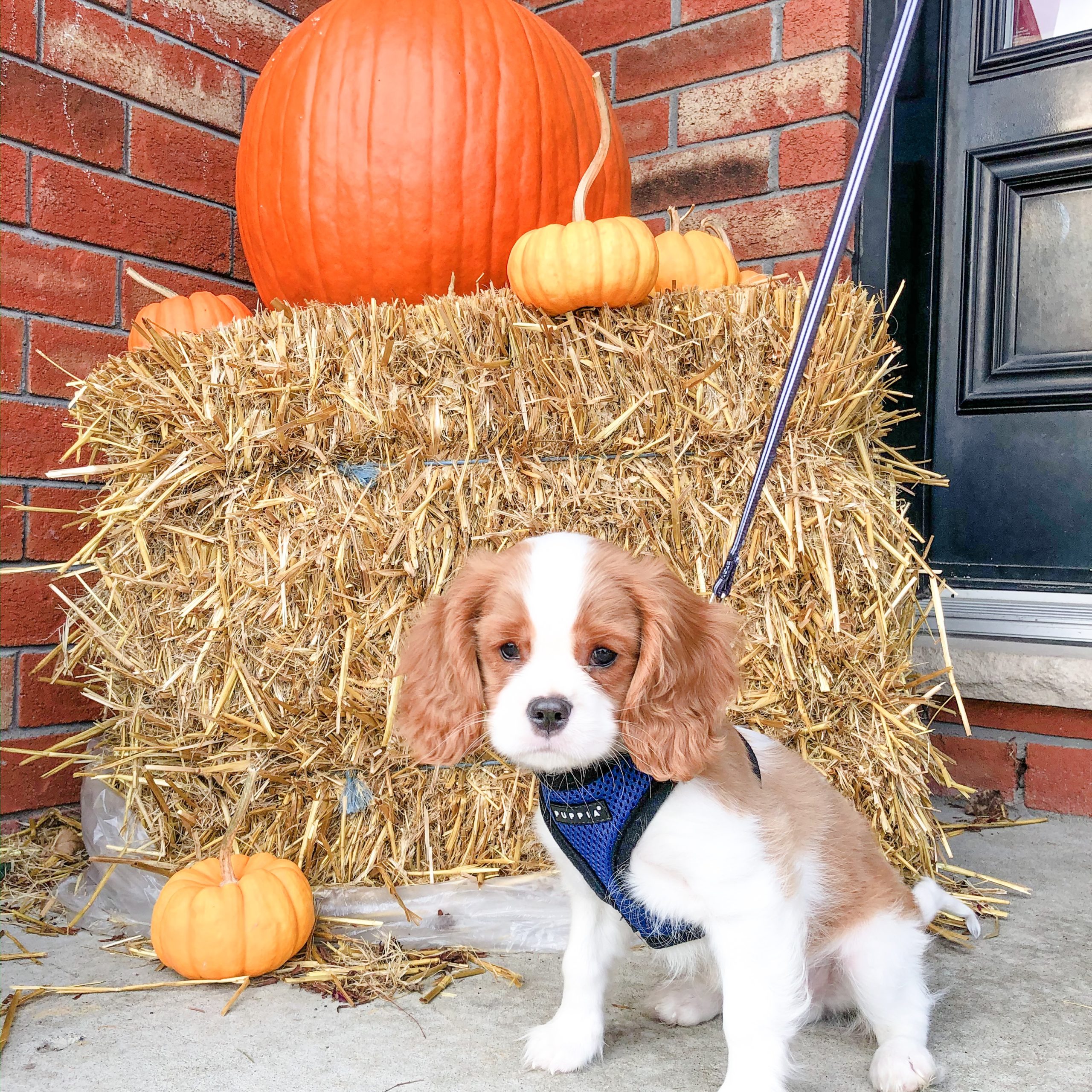 Keeping Your House Clean
Along with puppy-proofing, if you're anything like me, you want your house to stay clean with a puppy! Heads up, if you're getting a Cavalier, they shed a lot. We knew this from the start and prepared accordingly by getting ourselves a robotic vacuum. There was no way I was going to start passing the vacuum every day! Along with the fur, there will be the occasional accident. It was suggested to us we get an enzymatic spray for when this happens. What this does is break down the enzymes found within the accident, so your pup won't smell them anymore and return to the same place to pee…well, let's just say they're less likely to, anyway.
Dog Mom Tip: If your puppy does have an accident inside the house, it's best not to get upset at them. They don't really understand, as it is after all, an accident. Just take them outside and try to have them use the bathroom again. As soon as they do, praise them and give them all the treats!
With all that said, I've put together a Puppy Prep Checklist as you gear up to welcome your fur-baby! Download it here! I hope this has been helpful for you, and I look forward to meeting your puppy. Follow @henrythesmol on Instagram and come give me a shout in the DMs, I'm always happy to make new furiends!
Enjoyed this blog post? You might also dig these: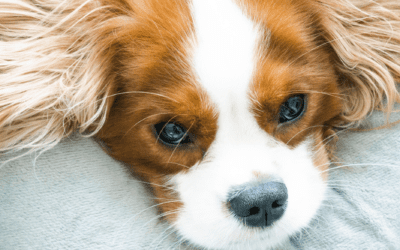 Neutering/Spaying your dog is such a standard procedure, but no one really talks about how stressful it can actually be. This post is not meant to be educational in terms of medical information, but rather a recounting of what we as dog parents experienced, from both an emotional and practical perspective.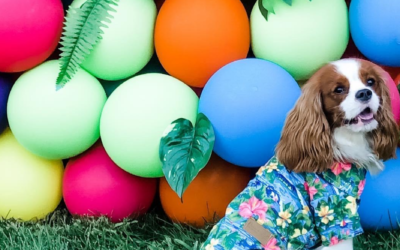 Alright, call us crazy, but we planned the ultimate tropical 1st birthday pawty for our dog. Henry will only turn 1 once, so we figured, why not make it special! (As if we need an excuse to spoil our dog, am I right!?) Looking back at all the pictures and videos from the celebration, we don't regret it one bit.
In the months leading up to meeting Henry for the first time, we did soooo much research. Between watching YouTube videos and scrolling through social media, we had our work cut out for us. Juan and I were determined to be the best puppy pawrents ever and these 5 tools helped us be absolutely sure we were prepared to give this doggo the best life we could!
This website is a participant in the Amazon Services LLC Associates Program, an affiliate advertising program designed to provide a means for sites to earn advertising fees by advertising and linking to amazon.com. As an Amazon Associate, I earn from qualifiying purchases.