Hi! I'm Cara, dog mom to Henry the smol.
If you're a city-living, dog-obsessed, ambitious content creator supporting their dog's lavish lifestyle and overthinking every post you make…let's be best friends!
CALLING ALL BIZ OWNERS + CREATORS!
This dog mom started a business to help you thrive on social media!
Specializing in Instagram + Pinterest, I offer consulting and management services for other busy, ambitious entrepreneurs.
Follow @simplybloomsocial on IG, Tiktok and Pinterest for daily tips on content strategy and organic growth!
More details here: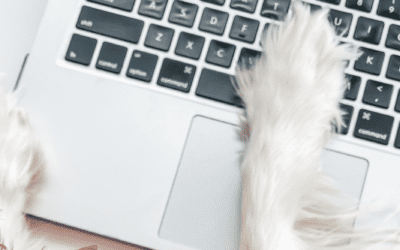 Dog momagers, spend more time with your dog and less time on your phone with these 5 time-saving social media tools for dog momagers!
Cavology's newest travel-themed dog accessories collection are sure to satisfy your wanderlust, and get you dreaming about your next vacation destination (dog-friendly, of course)! Where to next?
We're having a Dog Mom Talk with positive reinforcement trainer Ali Smith. She is the founder of Rebarkable and shares all about her new dog training business and her best tips for puppy training in this blog post!
Please keep in mind that some of the links included in this blog post are affiliate links and if you go through them to buy something, I will earn a commission. This website is a participant in the Amazon Services LLC Associates Program, an affiliate advertising program designed to provide a means for sites to earn advertising fees by advertising and linking to amazon.com. As an Amazon Associate, I earn from qualifiying purchases. The decision to purchase something is completely and totally up to you. If you do decide to purchase something from one of these links, I thank you for supporting Henry The Smol's blog!