Dog Momager
Social Media & blogging tips to increase your online presence.
I am obsessed with social media. I love geeking out on all the latest features, updates and analytics. It's something that I've been interested in for a long time, but really started to enjoy it more when I launched Henry's Instagram account. In the 10 plus years of using social media and running multiple accounts (for myself and clients), I've learned A LOT. And since social media is constantly evolving, I'm constantaly learning too.
Topics you can expect to find in this category include: organic growth on Instagram, Pinterest and TikTok, content creation, planning and marketing!
Calling all business owners & creators!
Working on the blog and the Instagram account really brought out my passion for social media and helping others achieve their goals. I decided to combine these passions and start a social media business: Simply Bloom Social!
I help business owners & creators use Instagram and Pinterest strategically to reach their goals by offering consulting and management services to busy, ambitious entrepreneurs!
Want to learn more? Head over here:
Trusted Resources For Dog Momagers
These are a few of my favorite tools for creating, planning and analyzing content for social media.
Just a little heads up that the following are affiliate links, but I would never recommend a product I didn't trust or use.
Check them out below!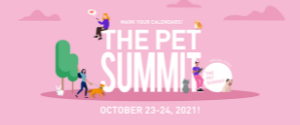 A virtual pet conference for everyone! I attended The Pet Summit's first edition in 2020, and learned A TON. If you're a pet business owner, influencer, blogger, content creator, podcaster or pet lover, you'll love The Pet Summit.
I was so excited to be a speaker in 2021 and to share my course about Instagram Reels!
Did you just launch your dog's social media account? This blog post shows you where to find the Instagram insights dog momagers need to know, so you can create a content strategy for growth!