Dog Mom Lifestyle
Everything from puppyhood to living in the city with a Cavalier King Charles!
A lot of what I learned about taking care of Henry came from advice I received from the online dog community. I hope to be able to help other dog moms by sharing my experiences, stories and product recommendations, right here on the blog!
Topics you can expect to find in this category include: puppyhood, city life, dog-friendly home, places and travel, shopping guides and daily life with Henry!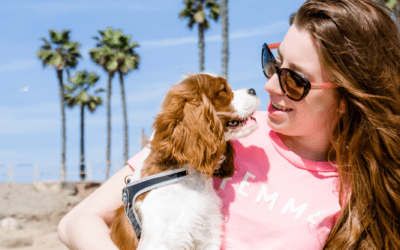 Traveling with your dog for the first time involves a lot of planning and preparation. Here are some tips for pet-friendly flying and hotels!