Puppyhood Struggles: Getting Through The Tough Days
If you've been following us for the last few months, you're probably already familiar with the long and winding process that was adopting Henry. In the months leading up to meeting him for the first time, we did soooo much research. Between watching YouTube videos and scrolling through social media, we had our work cut out for us. Juan and I were determined to be the best puppy pawrents ever and we wanted to be absolutely sure we were prepared to give this doggo the best life we could…and make sure we were prepared to get through the puppyhood struggles!
Fall is here! Time to pupdate our wardrobes. Don't worry, I took care of all the scrolling & searching to help you find cute fall outfits, all in one place! Shop my Amazon store for instant shopping gratification.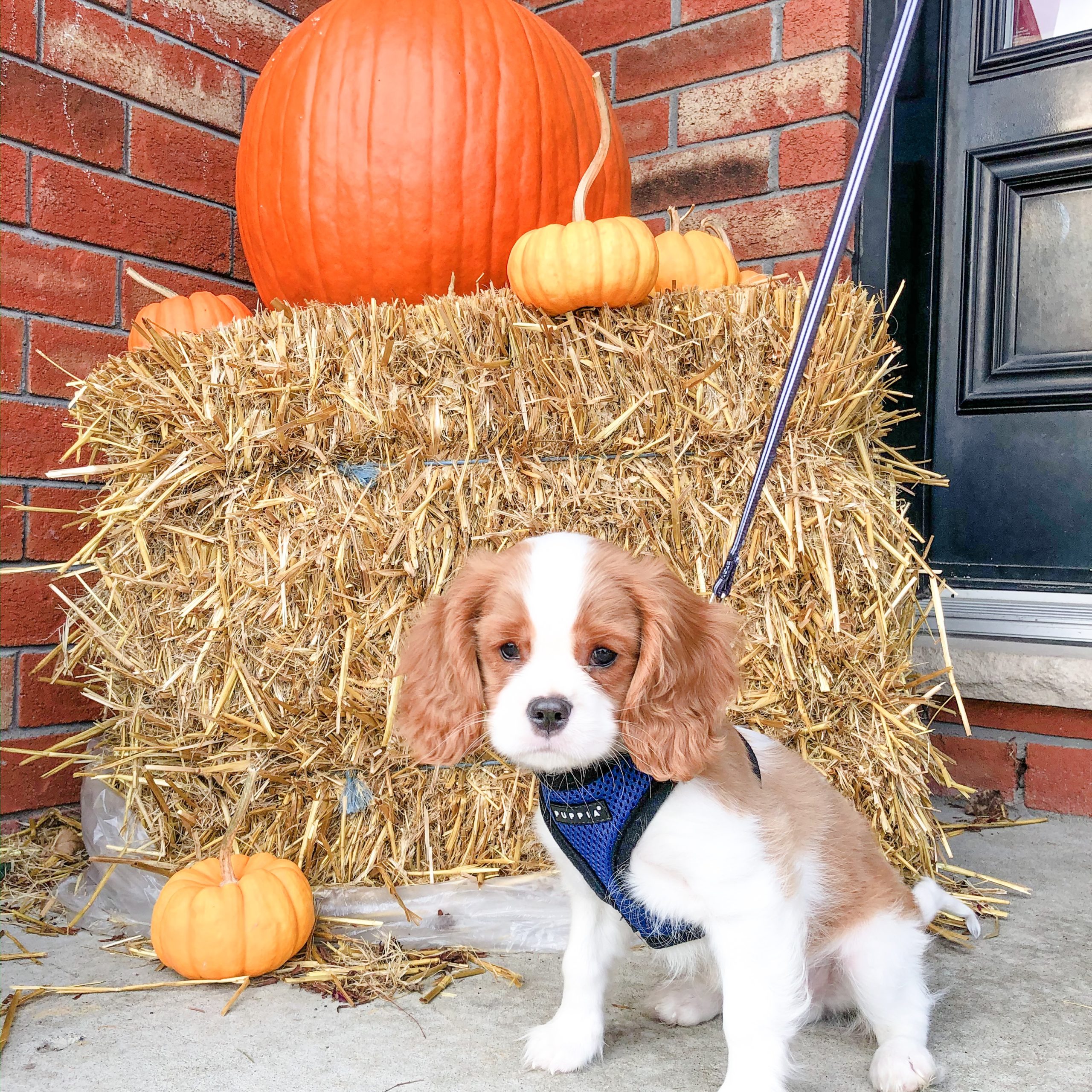 A Puppy Will Change Your Life
strI'll be honest, you can plan everything down to the letter, but there is nothing that will prepare you for the emotional roller coaster that is adopting a puppy…especially within the first months! From the first few phone calls you make to the breeders (if you're going that route), to the day you bring your little buddy home, your nerves are all over the place—well, at least ours were! It's almost as if you forget everything you researched the moment you hold your puppy in your arms for the first time…or the moment your puppy chews up one of your favorite books…or the moment your puppy has an accident on your favorite rug!
It's easy to forget how puppyhood does come with its set of [unexpected!] challenges (if you just read our recent blog post about pet insurance, then you know what I'm talking about!) Sometimes it can feel like you're the only dog-parent in the world, and when something's not working, the puppyhood struggles can really get you down! I know, I've been there! My advice, get yourself a community of people who are experiencing the same thing as you. Besides the fact that almost every single member of our family has a dog, I made sure to join all the Cavalier King Charles-related Facebook groups and start an Instagram account for Henry as soon as possible. I figured that exchanging with like-minded dog-parents was sure to get us through these tougher times—and it did! So here I am, nearing a year later, sharing the five key tools that got us through the puppyhood struggles so we can continue to help each other out and cheer each other on!
Two fun-loving Cavalier King Charles Spaniels & their pawrents, Mai & Andy, give helpful tips & tricks and vlog about their adventures!
For everything relating to dog training, Zak George covers it all! A new type of dog trainer, Zak has a positive approach that helps tailor the training to your dog's needs.
A Quebec dog training company that specializes in obedience training, they also have several free ressources available online, as well as online classes!
Breed-Related Facebook Groups
These were so helpful when starting our research on ethical breeders! Now they help us stay connected to our breeder, Henry's littermates, and other cav-parents.
Instagram Dog Community
The best community there is! This is where we've made most of our friends from all over the world!
Henry The Smol
5 Tools That Got Us Through The Puppyhood Struggles
1. Herky The Cavalier's YouTube Channel
2. Zak George's Dog Training Revolution YouTube Channel
Clearly, we watch a lot of YouTube! This channel is so helpful, especially with things like puppy potty training and puppy biting. Zak George descibes his approach in Modern Dog Magazine as follows: "Real teaching is about communication, not domination. We need to treat our dogs with respect and promote a strong, loving bond with them through positive reinforcement, not punishment. As I demonstrate in every video on my YouTube channel, we need to teach our dogs to think for themselves and behave a certain way because they want to, not because we are forcing them to do so." I just love the pawsitivity! If you're more of a reader, his book is available on Amazon: Zak George's Dog Training Revolution: The Complete Guide to Raising the Perfect Pet with Love.
3. Puppy School With De Main De Maître
As soon as Henry got his second round of vaccines, we took him straight to puppy school. I highly recommend doing this with your pup if it's available to you, especially for the socialization portion of the classes. Socializing a puppy as soon as you can is SO important! Socializing is not necessarily about seeing as many dogs or people as possible, but more about creating positive experiences with the dogs and people you do see. These experiences will leave lasting impressions on your dog as they get older, which may avoid issues in the future that may be harder to correct later on. We took our courses with a local Quebec company called De Main De Maitre. We learned so much and it especially really helped us quickly correct some of Henry's resource protection habits (remember that bully stick incident!?) What's most helpful about puppy classes is that the trainer has the opportunity to see you interacting with your dog and can offer helpful tips right away so you can both have an awesome relationship! Not only do they offer puppy training, but they have several other obedience classes, as well as a Facebook support group!
4. Breed-Related Facebook Groups
I love these! We're part of a few Cavalier-centered groups like Cavalier Community and Cavalier King Charles du Québec. Facebook groups were so helpful when we were looking for ethical breeder recommendations. Now, they're a great way to stay connected to fellow dog-parents. We're also part of a Facebook group with Henry's litter mates: it's so nice to stay connected to our breeder, and to see how all the dogs are growing up!
Generally, members of these Facebook groups offer helpful advice and resources while sharing different experiences. For the most part, these groups are organized by dog breed, which is great when it comes to finding out more about specific breed-related health issues, for example. You can do a quick Facebook search to find a group that best suits your needs. This platform can be especially useful if your friends or family members don't have dogs, and you're a first-time dog-parent.
5. Instagram Dog Community
Last but not least—and my personal fave—Instagram! I was not aware how wonderful the dog community on Instagram actually was until I became more active with Henry's account. I've "met" so many fabulous people on Instagram who are doing amazing things [going to dedicate an entire blog post to some of my favorite accounts soon!]
This social platform is the place where I discover all the new pet brands and products; yes, for the latest trends, but mostly for the most honest reviews. Instagram has allowed us to connect with so many dog-parents around the world, sharing pictures and exchanging dog stories (about puppyhood struggles!). My absolute favorite part of Instagram are stories! I love creating and decorating those 15-second nuggets of footage—whether it's to share an unboxing of a new purchase, advice from an experience I've recently lived or just Henry reacting to something! And I love watching them too! I'm still so shocked, and grateful, for the following we've garnered on Instagram over the short period of time Henry's been there. I'm thrilled to know that Henry is making all these people (and dogs!) smile!
To learn more about navigating your dog's social media account, check out my blog post on the topic here.
In addition to these five very helpful tools, Juan and I were also able to get through the tougher days of puppy parenting by sharing responsibilities (we make a really good team!) and having lots of help and support from our family! Adopting a puppy changes your life: there's definitely a little adaptation period to be expected, but you'll soon find yourself looking back on the puppy days, wishing your full-grown dog was a baby again!
Disclosure: Please keep in mind that some of the links included in this blog post are affiliate links and if you go through them to buy something, I will earn a commission. I link companies and their products because in my opinion, they're good quality. The decision to purchase something is completely and totally up to you.
Enjoyed this blog post? You might also dig these: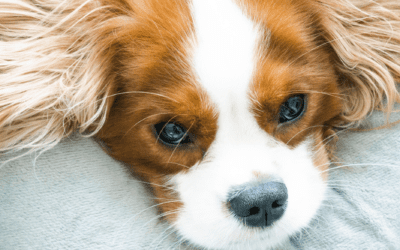 Neutering/Spaying your dog is such a standard procedure, but no one really talks about how stressful it can actually be. This post is not meant to be educational in terms of medical information, but rather a recounting of what we as dog parents experienced, from both an emotional and practical perspective.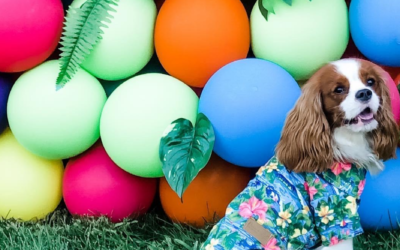 Alright, call us crazy, but we planned the ultimate tropical 1st birthday pawty for our dog. Henry will only turn 1 once, so we figured, why not make it special! (As if we need an excuse to spoil our dog, am I right!?) Looking back at all the pictures and videos from the celebration, we don't regret it one bit.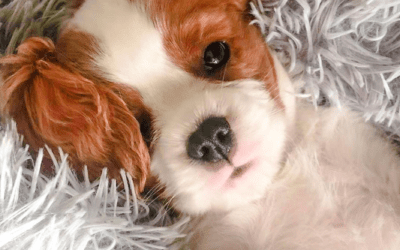 Preparing for your puppy is THE most exciting time. It might be a little overwhelming too, if you're thinking about all the last little details. I've put together a Puppy Prep Checklist to make you sure you have everything you need before welcoming your fur baby!